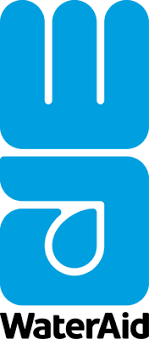 WaterAid Pakistan
Auction IT/Office Equipment
WaterAid Pakistan
1699 views
Posted date
12th September, 2023
Last date to apply
20th September, 2023
Category
Proposal/Quotations
Type
Full Time
Status
Closed
REQUEST FOR BID
Auction of IT/Office Equipment
1-Please

mention reference No. of bid on face of envelop

and your/your company name at the back of the envelope
2- Company/individual must submit 2% bid security in the form of DD in the name of WaterAid Pakistan and copy of identity card ( crossed) along with the sealed bid.Bids without security shall not be considered.
3- Bid money shall be returned in case of non- winning
4- Full price should be stated in the bid.
5- WaterAid reserves the right to reject any or all bids, without assigning any reason.
6- Offered quote should be valid for at least 15 days.
7- Winning bidder to submit full payment within 3 days, failure to do so would result in awarding to the next bidder in line and the bid money will be forefeited.
8-Bid money for non winners shall be returned within 15 days
09 - Price quoted must be mentioned in Local Currency ( PKR)
10- Highest quoted price shall be deemed as winning bid.
11- WaterAid makes no guarantee as to the condition of the asset and holds no liability for assets once title is transferred.
Please find details in the attached file.
Apply By:
Bids must be SEALED & addressed to " Manager Admin & Security" to be sent on the below mentioned address: bids may be submitted on this form/list attached by stamping & signing or by submitting bid on company letter head. IT/Office Equipment can be seen at the below mentioned address from Wednesday 13th September 2023 till Monday 18 September 2023 during 10am-4pm except Saturday/Sunday. Last date to submit bid either by courier or by hand is Wednesday 20th September 2023 by 02:00 pm.