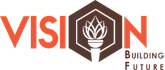 Vision Building Future (VBF)
Request for Portfolio of web Development service providers
Vision Building Future (VBF)
1358 views
Posted date
14th September, 2023
Last date to apply
20th September, 2023
Category
Software Engineering
Status
Closed
REQUEST FOR COMPANY PROFILE
Oct, 14, 2023
Vision Building Future,
Office 13, fifth floor, Gulberg Trade Center,
Gulberg Greens Islamabad.
Overview of the organization:
Established in 2016, VBF stands as a registered non-profit organization formed by a group of young social workers to address and fill the existing gaps in the education system, lack of professional development opportunities, and gender discrimination. VBF initially started its journey with micro-level community projects to raise awareness and increase youth participation through volunteer activities in the sphere of education, culture, and life skills. Later to expand its scope of work, VBF increased its focus on non-formal education, pedagogical skills, professional development, and gender empowerment to facilitate transformational change among vulnerable communities and contribute towards the provision of basic human rights. VBF with its mandate to build an equitable society with access to education and enhancement opportunities has evolved since its inception into a goal-oriented organization with an emphasis on research, communication development, advocacy, community outreach, and capacity-building programs to empower women, youth, and professionals.
Subject: Request for Profiles of Web Development Service Companies
Dear concerns,
Vision-Building Future is currently in the process of evaluating potential partners to assist us with our web development needs, and we are interested in learning more about your company and the services you offer in this domain.
VBF is seeking services from professional vendors/companies to enhance the functionality of our operational web portal. Our portal serves as an application platform for fully funded professional development opportunities for teachers across Pakistan, and we require several essential changes to improve its performance and features.
Portal Structure Changes: We require modifications to the overall structure of the portal to improve its user-friendliness and efficiency.
Administration Services for 10 Months: We are also seeking administration services for a period of 10 months to manage and maintain the portal effectively during this time.
We kindly request your company to provide us with a profile that includes the following information:
Company Overview:
Brief history and background of your company. Previous web development projects you have completed. Please provide links to the websites if available.
Services Offered:
A detailed list of web development services your company offers.
Any specialized expertise or technologies you use (e.g., CMS platforms, e-commerce solutions, custom web application development).
Team Expertise:
An overview of your pricing model or rates for web development services.
Any flexible options or packages available.
Contact Information:
Your company's contact details, including a point of contact for further discussions.
Apply By:
Submission:
Companies are requested to submit their company profile to the email [email protected] or deliver it to Office # 13, Floor 5th, Gulberg Trade Center, Gulberg Greens, Islamabad. The deadline for submission is 18th, Sept, 2023. It shall remain your responsibility to ensure that your profile will reach the address above on or before the deadline.
For any queries or clarification for submission:
Contact: Operations Officer – Vision- Building Future
Phone#: +92334-3337600
Email: [email protected]
Admin Officer:
Muhammad Yasir
Vision- Building Future