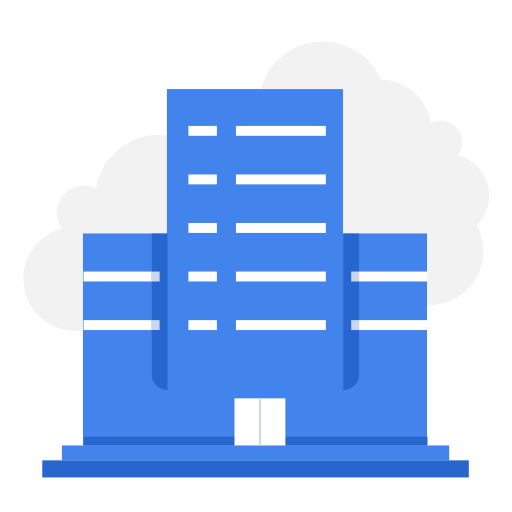 Action Against Hunger
Nutrition Assistant (Temporary Contract)
Action Against Hunger
5791 views
Posted date
11th September, 2023
Last date to apply
30th September, 2023
Country
Pakistan
Locations
Ghotki, Shikarpur
Category
Development Sector
Salary
95420
Type
Contractual
Positions
4
Experience
1 years
Status
Closed
Temporary Contract Poistion with Monthly Salary of PKR 95,420/- Only
Position Objective: Action Against Hunger is seeking a Nutrition Assistant for an emergency Nutrition specific project in target Districts to respond effectively to malnutrition in the district. The position of Nutrition Assistant will be responsible for Case management of SAM (Severe Acute Malnutrition) children at OTP, to ensure quality services of CMAM/OTP implementation in the district
Relevant Experience: Bachelor degree or Diploma in Nutrition/Nursing/Dispensary/LHV/Midwife/CMW with 1-2 Year working experience in NGO / INGO in relevant position and program (i.e., CMAM & IYCF)
Job Description:
Mission 1: Ensure effective management of clinical and other ailments at Outpatient Therapeutic Program:
The Nutrition Assistant is responsible for:
Plan and organize OTP/CMAM activities at designated sites in liaison with district officer.
Work closely with DoH Health staffs to ensure all aspects of the program understood and appropriate referrals take place to and from the CMAM outreach and well integrated into the Primary Health Care and CMAMI approach.
Assess, enroll the SAM children following the admission criteria and follow up enroll children as per schedule.
Ensure all criteria are ensured and implemented by health facility staff (MO/FMO/LHV) and outreach staff such as CHWs/LHWs, including; admission, discharge and transfer to and from the community or other source.
Ensure correct clinical diagnosis at the time anthropometric assessment and ensure that the SAM patient receives appropriate treatment and enrollment based OTP admission criteria.
Timely identification of complications, non-responder, and referrals to the NSC and strong follow up until discharge for re-admission in OTP.
Ensure adequate availability of all medical and Therapeutic food supplies and ensure stock is pre-positioned as planned by discussing with district Officer and logistics.
Follow-up and provide feedback to the nutrition supervisor /officer on the amount and quality of the treatment supplies if it does not comply with specified quality standards.
Regular and strong coordination with PHC/CMAMI, NSC and Outreach staff on referral and integrated case management package.
Mission 2: Supervise medicine and therapeutic supplies administration in OTP activities:
The Nutrition Assistant is responsible for:
Follow and respect the current protocols specially Therapeutic supplies (RUTF) and drug administration i.e. for de-worming, malaria, EPI schedule and MNP, IFA / Vitamin A supplements targeting children and PLW with proper documentation.
Participate in the follow-up of stock request and consumption.
Ensure proper documentation and reporting of the stock distributed through OTP/Outreach activities.
Compile the statistical data in conjunction with MEAL dep(admission, default, cured, absent, death) and draft a report on activities with timely submission to the program.
Mission 3: Network and coordinate with the relevant sectors:
The Nutrition Assistant is responsible to:
Establish good relationship with the relevant stakeholders (DOH/and community)
Respond and coordinate properly with District Officer representing ACF.
Establish a network with the other actors in the working area (I/NGO)
Establish a good understanding of the program within the community
Establish good coordination with caregivers coming to the OTP for services.
Inform ACF District Officer and Project Manager any Technical problems encountered related CMAM/CMAMI Program.
Mission 4: Additional Tasks:
The Nutrition Assistant is responsible for:
This job description is not intended to be all-inclusive and the employee will perform other related tasks as required and responsible for reporting and communication of progress and achievement of the specific assigned task.
Mission 5-: Ensure compliance with ACFs gender equality, child protection sensitivity and Safeguarding policies:
The Nutrition Assistant is responsible for:
Read and ensure a full understanding of ACFs Gender, Child Protection and other safeguarding policies
Implement all work related activities with a gender, inclusion and child protection lens
Help build an inclusive office environment where people do not feel disadvantaged or judged according to their gender or limited due to manageable disability.
Skills and resources needed to perform the function
Bachelor degree or Diploma in Nutrition/Nursing/Dispensary/LHV/Midwife/CMW with 1-2 Year working experience in NGO / INGO in relevant position and program (i.e., CMAM & IYCF)
Ability and willingness to autonomously travel to duty site/ health facility and villages when required.
Willingness and capacity to be flexible and accommodating when faced with difficult and frustrating working conditions like long distance walking to work/distribution sites
Excellent spoken and written local language /Urdu and English language skills
Good interpersonnel and communication skills.
Preference:
Experience in closely working with DOH and Taluka/District HQ Hospitals and at health facility level is advantageous
Previous experience working in clinical setting/CMAM is an asset
Ability to prepare weekly and monthly program reports
Candidates will be preferred who belong to ACF-intervention areas/UCs district
This Job Description may evolve according to the needs of the mission and in view the ever changing scope of your designation
Action against Hunger is committed to the prevention of risks related to abuse, sexual exploitation and the promotion of gender equality and its diversity. The Pakistan Mission encourages the application of the women / men / transgender/ disabled workers. Action Against Hunger's recruitment process is free of charge, no compensation of any form shall be requested from a candidate. It reflects the major policies and its charter through its professionalism and impartiality. If you observe behavior in opposition to these values during this process, please report it to the appropriate teams. All persons hired by Action Against Hunger will also be checked for compliance with the "anti-terrorist" lists, while respecting the rights of employees and the confidentiality of personal data.
Disclaimer: We are reviewing CVs on a daily basis due to the urgency, and if we find the appropriate number and quality of applicants sooner, the application process may be concluded before the planned deadline.