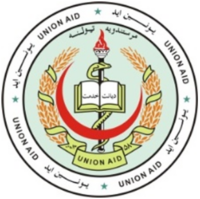 Union Aid
Proposal Writer / Program Manager
5470 views
Posted date
24th August, 2023
Last date to apply
24th September, 2023
Category
Program Management
Status
Closed
This position will be involved in collaborating with various teams to gather information, understand donor requirements, and create tailored proposals that effectively communicate the organization's mission, projects, and impact. The Proposal Writer shall significantly contribute to Union Aid's efforts to secure funding and expand its reach in line with its humanitarian objectives.
Key Responsibilities:
Content Development:
Conduct thorough research to gather pertinent information about Union Aid's projects, initiatives, and services.
Create compelling and succinct content that addresses the requirements of grant applications and proposals.
Develop narratives that effectively convey the organization's humanitarian efforts and achievements.
Proposal Creation:
Write and edit grant applications and proposals in accordance with Union Aid's guidelines and mission.
Collaborate with internal stakeholders to gather insights and technical details that enhance proposal quality.
Customize proposals to align with donor agency expectations, showcasing Union Aid's contributions to social and community betterment.
Project Coordination:
Manage the proposal development process, ensuring adherence to timelines and maintaining content excellence.
Collaborate with designers and team members to incorporate visuals that complement proposal content.
Market and Donor Research:
Stay updated on trends and developments in the NGO sector, donor agency preferences, and global humanitarian initiatives.
Leverage research insights to position Union Aid's projects effectively and address the priorities of potential donor agencies.
Document Review and Proofreading:
Thoroughly review and proofread proposal documents to guarantee accuracy, coherence, and alignment with guidelines.
Verify that all content is consistent, precise, and accurately reflects Union Aid's impact.
Compliance and Submission:
Ensure compliance with formatting, content, and submission standards for grant applications and proposals.
Manage proposal templates and resources to streamline the proposal creation process.
Continuous Improvement:
Participate in post-submission evaluations to gather feedback and identify opportunities for enhancement.
Contribute to the development of standardized proposal content and templates for future use.
Travel Requirement:
The Proposal Writer should be willing to travel to Union Aid's office in Afghanistan whenever required. Travel may be necessary to collaborate with local teams, gather on-ground insights, and support proposal-related activities.
Qualifications and Requirements:
Bachelor's degree in English, Communications, International Relations, or a related field.
Proven experience as a Proposal Writer within the NGO sector.
Exceptional written and verbal communication skills.
Strong research capabilities to grasp complex subjects and convey them clearly.
Familiarity with best practices in NGO proposal development.