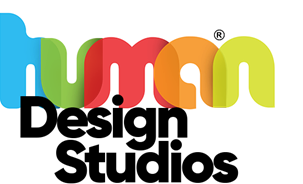 Human Design Studios
Graphic Designer and Illustrator
Human Design Studios
4349 views
Posted date
6th September, 2023
Last date to apply
6th October, 2023
Country
Pakistan
Locations
Islamabad
Category
Graphic Designing
Job Summary: A graphic designer and illustrator is responsible for conceptualizing, designing, and illustrating visual content for a variety of projects, including print and digital media. They collaborate with clients, marketing teams, and other stakeholders to create visually appealing and effective designs that meet project objectives.
Key Responsibilities:
Conceptualize and Design:
Create visual concepts and designs for a wide range of projects, including logos, brochures, posters, websites, social media graphics, and more.
Translate ideas and concepts into visually engaging and cohesive designs.
Illustration:
Develop illustrations and artwork that complement and enhance design projects.
Use various illustration techniques, such as digital painting, vector graphics, or traditional methods, to create original artwork.
Client Collaboration:
Work closely with clients and stakeholders to understand their design needs, objectives, and brand identities.
Incorporate client feedback and revisions into design work.
Software Proficiency:
Be proficient in industry-standard design and illustration software, such as Adobe Creative Suite (e.g., Photoshop, Illustrator, InDesign).
Typography and Layout:
Select appropriate fonts and create layouts that effectively communicate the intended message and aesthetics.
Color Theory and Composition:
Utilize color theory and design principles to create visually appealing and harmonious designs.
File Management:
Organize and maintain digital files and assets for easy retrieval and future use.
Print Production:
Prepare print-ready files, ensuring they meet specifications for various printing methods.
Stay Updated:
Keep up with industry trends, design software updates, and emerging technologies to remain at the forefront of the field.
Deadline Management:
Manage multiple projects simultaneously and adhere to project timelines and deadlines.
Quality Control:
Ensure the final designs meet high-quality standards and are error-free before delivery.
Qualifications:
Bachelor's degree in graphic design, illustration, or a related field (or equivalent work experience).
Strong portfolio showcasing a diverse range of design and illustration work.
Proficiency in design and illustration software.
Knowledge of design principles, typography, and color theory.
Excellent communication and collaboration skills.
Creativity and the ability to think outside the box.
Attention to detail and strong organizational skills.
Problem-solving skills to address design challenges.
Adaptability to work in a fast-paced and dynamic environment.
Optional Skills:
Animation and motion graphics skills.
3D modeling and rendering capabilities.
Photography skills.