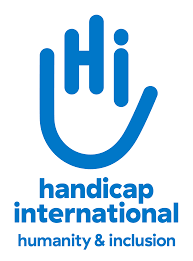 Federation Handicap International
CALL FOR TENDER PURCHASE AND SUPPLY OF FOOD PACKS
Federation Handicap International
2411 views
Posted date
26th May, 2023
Last date to apply
7th June, 2023
Category
Tender
Status
Closed
CALL FOR TENDER
PURCHASE AND SUPPLY OF FOOD PACKS
Federation Handicap International works in around 60 countries in emergency, reconstruction, chronic crisis and development contexts. Since 1982, the association has been working alongside vulnerable populations and in particular persons with disability.
HI is an independent and impartial international solidarity organization, which intervenes in situations of poverty and exclusion, conflicts and disasters. Working alongside people with disabilities and vulnerable populations, it acts and testifies to meet their basic needs, improve their living conditions and promote respect for their dignity and fundamental rights.
In the early 1980s, Handicap International's first activities in Pakistan focused on support for Afghan refugees and this work continued up until the end of the 1990s. Following a series of natural disasters, the organization returned to Pakistan to support vulnerable people caught up in several humanitarian crises.
Federation Handicap International intends to Purchase & Supply of FOOD PACKS as per details enclosed in the tender documents as attached to this advertisement
Note: Samples will be required at later stage from the shortlisted suppliers only who will qualify.
Apply By:
Apply By:
Interested suppliers/vendors meeting the criteria mentioned in attached tender documents, should submit their bids as explained in the tender documents and at the below mentioned address in SELAED ENVELOPES
Other than mandatory documents mentioned in CFT Participation File, here are few more to comply;
- A bid security (REFNUNDABLE) of 5% of the Tender amount must be enclosed along with Tender/bids in shape of DD/PO in favor of "FEDERATION HANDICAP INTERNATIONAL"
- Shelf life or expiry of the items shall not be less than six (6) months while items having minimum one (1) or more year (s) of expiry are preferred
Tender documents could also be accessed and downloaded from : https://www.hi.org/en/call-for-tenders
Attn: Procurement Department.
Federation Handicap International
Sector G-9/1, Street 26, Plot 2-H Class III Commercial Plaza, Islamabad.
Office: +92 (0) 51 22 86 541
Any queries could be addressed through: [email protected]
Deadline for submission is 7th June 2023