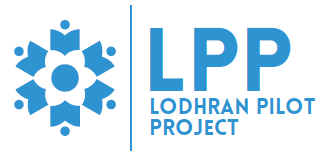 Lodhran Pilot Project
Lodhran Pilot Project
1391 views
Posted date
27th May, 2023
Last date to apply
4th June, 2023
Country
Pakistan
Locations
Multan
Category
Grant
Salary
150K
Type
Contractual
Position
1
Status
Closed
Lodhran Pilot Project (LPP)
Lodhran Pilot Project (LPP) is a not-for-profit, non-governmental, non-religious, non-political, and humanitarian organization serving the deprived and vulnerable communities of South Punjab since 1999.
LPP envisions "A just society where people are empowered to lead the development process with respect & dignity."
Responsibilites:
Maintain overall responsibility and oversees all steps of the grant/subcontract lifecycle from request for proposal, selection, award, implementation, monitoring and evaluation, and close-out to ensure adherence to the Grants Manual guidelines,
Perform strategic planning and coordinate with other technical staff on grants and subcontract program implementation. Significant emphasis on problem-solving within Donor and Lodhran Pilot Project policy and standards.
Coordinate with technical staff to ensure the proper planning and preparation of Request for Proposal documents and materials for Review Committees.
Provide guidance to prospective grantees on the preparation of applications and negotiates budgets and project description in accordance with the applicable cost principles, and the implementation plan.
Analyze, assess, and assist with the budgetary and financial aspects of grant applications, grantee financial management capacities and needs, and the disbursement/payment of grants.
Prepare and execute grant documents in line with Lodhran Pilot Project policies and procedures and Donor regulations.
Facilitate contractual management by proposing and implementing financial and administrative control systems and tools to ensure transparency, organization, and accurate reporting of contractual information. Ensure these tracking systems are accurate and updated.
Ensure grantee compliance with all terms and conditions of the grant agreements including donor mandatory standard provisions, Required Certifications, and Lodhran Project's reporting and record-keeping requirements.
Serve as liaison between project staff and grantees; ensure grantees receive necessary technical advice and assistance in fields including financial management and sustainability planning.
Work closely with budget holders, program teams, and finance as well as other stakeholders to compile accurate proposal budgets and assess whether all necessary costs have been included.
Keep up-to-date on Lodhran Pilot Project and other donor regulations and requirements affecting project activities.
Ensure all documentation required to be kept by donors is available by maintaining high-standard information management/filing systems.
Maintain overall responsibility for submission of all required technical, administrative, and financial project reports related to the grants program.
Required Qualification, Experience and Skills
Master's degree in accounting, business, and finance.
At least 5 years of work experience, including at least 02-03 years working directly with the management of sub-grants or sub-contracts with an International Non-Profit Organization
Good knowledge of humanitarian donor guidelines and procedures;
Strong reporting skills;
Documented skills in the formulation of project proposals and reports;
Knowledge of Project management;
Flexible and team-oriented able to handle intense work pressure and tight deadlines.
Attentive to delivering consistent high-quality work on time;