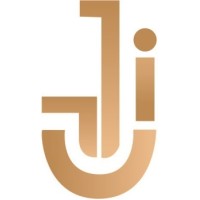 JGI Consulting
JGI Consulting
4861 views
Posted date
26th May, 2023
Last date to apply
26th June, 2023
Country
Pakistan
Locations
Islamabad
Category
Information and Communications Technology
Status
Closed
Shift: Night (Please apply only if available to work at night shift)
Salary: PKR (20K to 60K)
English requirement: Compulsory
Level: L1
Location: Blue Area, Islamabad
Industry: BPO
Overview
Under limited supervision, performs technical and administrative work in supporting and maintaining the Point of Sales (POS) systems and related devices for our Clients. Work involves maintenance and support of all computers (POS devices, servers, desktops and laptops), databases, networked and standalone printers, label printers, scanning equipment and all other IT equipment.
Essential Job Duties:
Supports and maintains POS system computers (servers, desktops, cash registers, laptops and tablets).
Supports and maintains POS related devices, like POS printers, scanners, cash drawers and EFTPOS terminals.
Supports and maintains all scanning equipment, including handheld scanners and wireless access points.
Supports, trains, sets up, and troubleshoots users company-wide.
Uses a variety of computer software such as Office 365, Ms Office Suite, Windows Server OS, etc.
Prepares documentation of all adds, moves, and changes throughout the network.
Performs general administrative/office duties as required, including preparing reports and correspondence, entering and retrieving computer data, copying and filing documents, sending and receiving emails, answering the telephone, etc.
High level of attention to detail, following proven processes and guidelines as set by the organization. Our key focus is quality and consistency for proven customer satisfaction.
Keenly works in a team environment, happy to share learning's and assist others.
Is prepared to work overtime, performs related duties as required.
Great Problem Solving and analytical skills, Able to perform well under stress.
Good English communication skills and very professional in your approach to customer service.