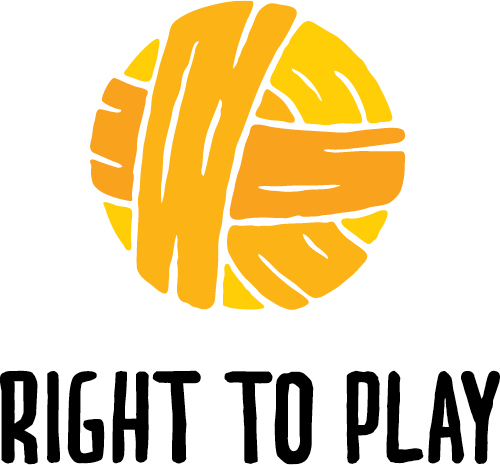 Right To Play
Right To Play
3272 views
Posted date
22nd May, 2023
Last date to apply
31st May, 2023
Country
Pakistan
Locations
Islamabad
Category
Program Management
Salary
Plus 300,000 PKR per month
Type
Full Time
Position
1
Status
Closed
ABOUT US:
Right To Play is a global organisation that protects, educates and empowers children to rise above adversity through the power of play. We help millions of children each year to stay in school and out of work, to prevent life-threatening diseases and to stay safe from exploitation and abuse. We are the leading global development organization that uses play to transform the lives of children and youth impacted by poverty, war, disease and inequality.
Established in 2000, Right To Play reaches children through experiential programming in 15 countries in Africa, Asia, the Middle East, and North America. These programs are supported by our headquarters in Toronto, Canada; London, UK and seven national offices across Europe and North America.
With a shared passion for our mission, our Culture Code guides how we act and interact based on five core pillars:
Accept Everyone – Be intentional about inclusion
Make Things Happen – Seek opportunities to lead and innovate
Display Courage – Act with integrity
Demonstrate Care – Look after yourself and one another
Be Playful – Have fun at work
Please visit our website to learn more about who we are and what we do, and watch this video to find out about the five pillars of our Culture Code.
ROLE SUMMARY:
The Education Specialist reports directly to the Country Director. He/she is responsible for providing technical advice and guidance on the development and implementation of education programs in line with the Country Strategic Plan. A brief role summary of his/her tasks are below while detailed responsibilities as per approved JD will be shared with selected candidate:
Design and contextualize teacher training resources
Lead on policy level interventions of the organization
Government stewardship
Creation of Ed-tech and digital learning and training platforms
Advocacy specifically targeting government education departments to mainstream play-based learning
Participation/representation in education, training and related working groups/workshops within and outside the organization (when needed)
Curriculum development and contextualisation
Provide oversight and technical support and guidance to training components across all projects
Capacity Building Focal Point:
Provide technical support and guidance to the training components across all projects.
Conduct Training of Trainers for staff, government officials, and other partner educators.
Monitor and evaluate training activities, ensuring program quality.
Identify areas for improvement and provide recommendations for enhancing capacity building goals.
Participate in education, training, and related working groups and workshops.
Share expertise and insights to influence discussions and decisions related to organizations practices and policies for improving programing.
Design and Contextualize Training Resources/Materials:
Develop and adapt RTP training resources to meet the specific needs and context of the different programs.
Ensure that the training materials align with the organization's objectives and standards.
Incorporate innovative and effective training methodologies into the resources.
Take lead in development and contextualization of physical education curriculum materials.
Policy-Level Interventions/Government Stewardship:
Formulate and implement policy-level interventions to promote play-based learning and physical education.
Stay updated on education policies and trends, providing recommendations for improvement.
Collaborate with relevant stakeholders, especially national and provincial education departments, to advocate for policy changes.
Build and maintain relationships with government education departments, engaging officials to promote play-based learning.
Advocate for mainstreaming play-based learning approaches within the education system.
Ed-tech and Digital Learning Platforms:
Identify and evaluate suitable ed-tech tools and platforms that support RTP methodologies.
Collaborate with relevant teams to integrate digital learning components into training programs.
EDUCATION/TRAINING/CERTIFICATION
Minimum Master's degree in Education or related field; or equivalent combination of education and experience.
EXPERIENCE
Minimum 5 years' experience implementing and providing technical guidance on basic education programs and liaising with government officials. Proven experience in project planning, report writing, networking, partnership-building and working with I/NGOs. Significant experience in designing and delivering training and/or the development of education materials and resources.
COMPETENCIES / PERSONAL ATTRIBUTES
Superior organizational skills and ability to multi-task on a constant basis
Excellent interpersonal communication skills to build rapport with staff, partners, government officials, donors and community leaders
Ability to adapt and work under pressure meeting deadlines in a fast-paced environment
Creative and flexible with problem solving skills
Demonstrated professionalism and diplomacy
Ability to represent oneself as an effective Right To Play ambassador to high level officials
Strategy planning skills for education initiatives
People management particularly influence management
TECHNICAL SKILLS
Understanding of active learning approaches, particularly play-based learning
Knowledge and understanding of best practices in basic education programs, including technical experience in teacher training and resource and curriculum development
Understanding of community development processes
Strong MS Office and program management tools and procedures
Knowledge and experience with programmatic approaches related to life skills or social emotional learning
Knowledge and experience in education research, quantitative and qualitative methods
LANGUAGES
Fluency in spoken and written English and local language(s).
DESIRED QUALIFICATIONS (An Asset)
Experience in quality improvement
Experience in strengthening civil society organisations
Experience in coaching
Knowledge/experience in child protection, gender mainstreaming and/or governance
Knowledge of adult learning
Knowledge of international donors
WHO YOU ARE:
You are highly driven, results-oriented, collaborative and well-rounded leader with a passion for working with
children and youth. You are an exceptional communicator with excellent networking skills.
WHAT YOU'LL GET:
The opportunity to collaborate with an innovative global team who are passionate about working with children and youth. You will gain experience working for a globally recognized organization with a healthy culture premised on our Culture Code (accept everyone, make things happen, display courage, demonstrate care and be playful). You will be immersed in an environment where learning and development is encouraged and valued, and "play" is appreciated as a core avenue to building community.
Competitive salary and benefits
Flexible work arrangements (e.g. work from home and flex hours if required)
20 days annual leave
Up to 3 personal days per year
Up to 5 personal learning and development (L&D) days per year
Maternity/paternity/parental leave top up and support
Annual learning week
Annual staff recognition awards
Opportunity to connect with employees across our offices (Global Buddy Chat, Facebook Workplace)
Opportunity to engage in global projects and initiatives
Wellness programs
Playful activities and event
Apply By:
If you are interested in applying for this position, please apply with your resume and cover letter in English via the application link.
Application Link:
https://righttoplay.hiringplatform.ca/127060-education-specialist/501859-application-form/en
While we thank all applicants for their interest, only those selected for interviews will be contacted. Shortlisting of applications will begin immediately and interviews may be held before the closing date.
Right To Play provides equal employment opportunities to employees regardless of their gender, race, religion, age, disability, sexual orientation or marital status. As such, we encourage groups who have been historically disadvantaged with respect to employment to apply for positions at Right To Play. We offer a family-friendly environment that allows for flexible work arrangements in order to support staff diversity and ensure a healthy work-life balance.
We are a child-centered organization. Our recruitment and selection procedures reflect our commitment to the safety and protection of children in our programs. The successful candidate will be required to provide a satisfactory Vulnerable Sector Screening or equivalent criminal check like Police Clearance Certificate as a condition of employment.
We value and promote a culture of diversity, equity, inclusion, and belonging. All information provided will be treated as confidential and used only to provide an accessible candidate experience.
To learn more about who we are and what we do, please visit our website at www.righttoplay.com.