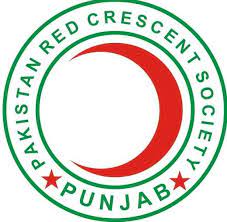 Pakistan Red Crescent Society- Punjab
Manager- Migration and Displacement
Pakistan Red Crescent Society- Punjab
2690 views
Posted date
24th May, 2023
Last date to apply
5th June, 2023
Country
Pakistan
Locations
Lahore
Category
Community & Social Services
Position
1
Status
Closed
PAKISTAN RED CRESCENT SOCIETY

JOB OPPORTUNITY

PRCS Punjab Branch Invites Applications for the following position from qualified and dynamic candidates for the appointment on purely contract basis.

Manager Migration and Displacement

(01 Position)

Based in Lahore

Tenure:

06 months , likely to be extended subject to further funding by donor

REQUIRED QUALIFICATION AND EXPERIENCE

Masters/Sixteen Years of Education in Political Science, Anthropology, Sociology, Social Work, Migration Studies, International Relations or Development Studies.
Minimum 5 years of work experience (Post Qualification experience; Internships are not included) )
Preference will be given managerial position for Refugees/Migrants population in Pakistan or Rehabilitation Work.
Demonstrated experience in programme design and implementation related to Migration & Displacement.
Experience in advocacy, stakeholder engagement, relationship management and involvement of affected people and government on migration programming.
Self-supporting in computers (Email, Internet, spreadsheets, word processing, remotely working tools etc.)
Report Writing and Proposal Development.
Maximum Age limit upto 45 Years
The Migration and Displacement Manager will be based in Provincial Headquarter Lahore with regular travelling across the province.
Salary Range: Rs. 65,000 to 90,000/-
Applicant's candidature is subject to complete scrutiny / verification of documents & information and it can be cancelled at any stage if any discrepancy is found.
Only shortlisted candidates would be call for test / interview.
No TA/DA will be admissible for appearing in test/interview.

For submission of application and detailed criteria, please visit the link http://www.brightspyre.com/prcs-punjab. Only online applications would be accepted. Candidates should apply till date 05-06-2023 (last date). PRCS reserve the right to decrease / increase the number of position or cancel the hiring process without assigning any reason.

Secretary, PRCS Punjab Branch

Red Crescent Building, 2 Shara-e-Fatima Jinnah, Lahore. Ph: 042-36304702-3
Job Title: Manager- Migration and Displacement

Location

Provincial Headquarter-Punjab

Department

Migration and Displacement

Reporting to

Secretary PRCS Punjab
Organization Vision

Saving Lives, Uniting people, and changing minds for healthy, safe and resilient communities

Organization Mission

Leading Humanitarian Organization of Pakistan, committed to prevent and alleviate human suffering by mobilizing the power of humanity through volunteers

PRCS Fundamental Principles

Humanity

Impartiality

Neutrality

Independence

Volunteer Service

Unity

Universality

Scope / Purpose of the Position:

Manager-Migration and Displacement will be responsible for implementing PRCS's work on migration and displacement in Punjab Province. This includes providing strategic, operational, and technical support to the Provincial Headquarter-PHQ, aligned with relevant policy/strategic documents and frameworks, including the IFRC Global Migration Strategy.

S/he is accountable for achieving the results identified for Migration & Displacement File.

S/he will also contribute to longer-term programming; emergencies and protracted crises; advocacy and to present PRCS at Provincial Level including UNHCR, UN IOM, Commissionerate for Afghan Refugees (CAR) and other relevant forums for effective engagement to build the Migration & Displacement work of PRCS.

S/he will closely monitor the population movement and refugees influx to Pakistan particularly Punjab Province and assist PRCS in developing its response plan.
S. No

Specific Duties, Responsibilities, and Accountabilities:

1.

Responsible for implementation of PRCS Migration and Displacement file at Province level.

2.

Successful planning, implementation, execution and reporting compliance of the Post-Return Livelihood Support Project in Punjab Province.

3.

Follow mechanism to verify the eligibility of the returnee for the post-return livelihood support project and maintain record of the returnee data.

4.

Arrange and facilitate meetings with returnees and maintain record of such meetings.

5.

Act as provincial focal point for returnees and establish contact and record updates.

6.

Conduct follow up visits as per requirement to returnees in the province and report back.

7.

Prepare the monthly, quarterly and yearly reports as per requirements of the Migration and Displacement File.

8.

Directly collaborate with Migration & Displacement focal point at NHQ, so that fileinterventions implemented in coordination with relevant stakeholders at Province level.

9.

To facilitate Provincial Level-Migration Task Force (MTF) Meetings and make it regular feature of the programming at PHQ.

10.

Follow-up on key actions points of the Province level-Migration Task Force (MTF) meetings and prepare progress against key action points.

11.

Facilitate research studies this includes in-depth assessments on migration and displacement at province level.

12.

Train cadre of volunteers on migration and displacement.

13.

To represent PHQ-PRCS in different forums and meetings (internal/external) on Migration & Displacement.

14.

Implement interventions for most neglected migrant population in Pakistan.

15.

Any other task assigned by the line manager.

Education

Masters/Sixteen Years of Education in Political Science, Anthropology, Sociology, Social Work, Migration Studies, International Relations or Development Studies.

Demonstrated experience in programme design and implementation related to Migration & Displacement.

Experience in advocacy, stakeholder engagement, relationship management and involvement of affected people and government on migration programming.

Experience

Minimum 5 years of work experience (Post Qualification experience). Internships are not included.
Preference will be given managerial position for Refugees/Migrants population in Pakistan or Rehabilitation Work.

Knowledge/Skills

Self-supporting in computers (Email, Internet, spreadsheets, word processing, remotely working tools etc.)

Ability to build effective partnerships and maintain working relationships within the organization and with external partners.

Report Writing and Proposal Development.

Excellent oral, written and presentation skills.

Age Limit

Maximum Age limit upto 45 Years

Travelling: Travelling: The Migration and Displacement Manager will be based in Provincial Headquarter with regular travelling across the province.
Applicant's candidature is subject to complete scrutiny / verification of documents & information and it can be cancelled at any stage if any discrepancy is found.
Only shortlisted candidates would be call for test / interview.
No TA/DA will be admissible for appearing in test/interview.