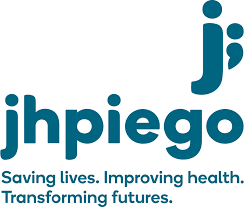 Jhpiego Corporation
Jhpiego Corporation
4424 views
Posted date
21st March, 2023
Last date to apply
29th May, 2023
Country
Pakistan
Locations
Khanewal
Category
Healthcare Provider
Type
Full Time
Position
1
Experience
6 years
Status
Closed
Overview:
Jhpiego is an international non-profit health organization affiliated with The Johns Hopkins University, USA. For 50 years and in over 150 countries, Jhpiego has worked to prevent the needless deaths of women and their families. Jhpiego is dedicated to improving the health of women and families in developing countries. In Pakistan's Punjab province, DMPA-SC is being newly introduced, consistent with the Government of Punjab's vision to accelerate the province's progress toward achieving its FP2030 goals to improve the MCPR, offer equal access to quality FP services, and expand method choice for all women
Jhpiego, seeks District Coordinator to lead at the district level, ensure planning, management and technical quality of all district-based activities in close consultation with Technical Lead.
Responsibilities:
Act as project focal point in the district.
Develop and maintain strong coordination with all relevant stakeholders like Deputy Commissioner, District Health Officer, Focal Person of IRMNCH, District Population Welfare Office and district coordinators of other MCH & FP component partners at district level.
Support the Government of Punjab to facilitate uptake and continuation of DMPA-IM and DMPA-SC and FP overall in the district by improving service quality and accessibility for FP methods, overall in the public and private sectors, and by promoting FP decision-making, choice, and positive experience of care among women, men, and couples
Work with the government to select service delivery points that represent both rural and urban settings, and that include at least one eligible provider on staff available to provide FP services and counselling.
Lead health facility readiness exercise in close collaboration with district authorities as per agreed tools
Implementing following interventions in district;
Generate demand
Build health worker capacity and quality
Ensure service point readiness
Establish follow-up and support systems for self-injectors
Will be responsible for: Smooth implementation of formative assessments interventions in district, Organizing targeted in-depth interviews and/or focus group discussions in consultation with key stakeholders. Qualitative data collection, demand generation, service provision, and client support
Manage day-to-day implementation of interventions and research
Coordinate with Jhpiego Provincial office and Country office for seeking guideline and providing update regarding the implementation of work plan
Submit monthly work plan / activity calendar with Program team
Manage data collection and reporting from designated health facilities on monthly basis
Prepare / compile monthly reports in accordance with work plan
Act as a team leader of district level technical team provide them support in planning and management.
Process monitoring of activities at field level in order to ensure the accurate translation of strategies into activities at ground level.
Facilitate the donor, government and Jhpiego team visits as and when required.
Represent Jhpiego at district level at all relevant forums.
Qualifications and Requirements:
Graduate or equivalent degree in Social or Management Sciences. Master degree will be preferred
Minimum 6-7 years of coordination & project management experience especially in Health Sector (Experience in Maternal Newborn & Child Health and Family Planning would be an advantage)
Demonstrated skills including verbal and written communication, strategic thinking, and organizational team-building and capacity development
Should have preferably worked in project or field related activities.
Strong interpersonal, team management, Information and Communication Technology report writing skills
Capacity for analyzing technical and programmatic issues; experience developing solutions, assisting in the design of related operational research, and translating research into practice.
Experience in promoting partnerships and relationships with stakeholder groups, particularly the Department of Health and PWD
Experience supervising staff with strong leadership skills and a supportive management style
Ability to work in a complex environment, responsible for multiple tasks and produce high quality results in a short time
Computer skills: MS Office software (Word, Excel, PowerPoint Ability and willingness for frequent travel to the field sites
Excellent coordination skills with demonstrated ability to work cooperatively as a member of a team.
Ability to ensure adherence to applicable laws and regulations.
Demonstrated ability to exercise confidentiality and professionalism
Covid vaccination certificate would be desirable as per government protocols.
Note: Only short-listed candidates will be contacted. The successful candidate selected for this position will be subject to a pre-employment background investigation.
Jhpiego is an equal opportunity/Affirmative Action employer and does not discriminate in its selection and employment practices. Failure to follow the instructions of applying, your application would be denied.
For further information about Jhpiego, visit our website at www.jhpiego.org
Apply By:
Interested applicants with required experience and skill sets email their profile with 'District Coordinator Khanewal' in Subject line to [email protected] by May 29, 2023.
Only relevant/shortlisted applicant will be contacted.
Requirements
---
Requires you to upload profile photo.
Requires you to add current salary information.
Requires you to add cover letter.
Requires a minimum of 6 years of experience
Resume attachment is required.
Related
---