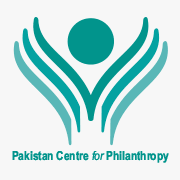 Pakistan Centre for Philanthropy (PCP)
Training Consultant - AGECS
Pakistan Centre for Philanthropy (PCP)
2729 views
Posted date
21st March, 2023
Last date to apply
2nd April, 2023
Country
Pakistan
Locations
Islamabad
Category
Consultancy
Status
Closed
Industry: N.G.O./Social Services
Total Position: (1)
Job Type: Contract Position (3 Months)
Job Location: Islamabad
Gender: No preference
Minimum Education: Sixteen years of Education
Minimum Experience: 5 years
Apply By: April 02, 2023
Email: brightspyre
ORGANIZATIONAL CONTEXT
The Pakistan Centre for Philanthropy (PCP) is a nonprofit public service organization with a mandate to promote the volume and effectiveness of philanthropy for development in Pakistan.
REPORTING RESPONSIBILITES
The consultant will directly report to the Project Manager.
PROJECT PREVIEW
Conduct Peer-to-Peer learning workshop and training on operating adult literacy centers for CSOs in target communities
Pakistan Centre for Philanthropy in partnership with AKF, is implementing a sub-project on "Enhancing Capacity of Local Organizations for Gender Inclusive Programming in Gilgit Baltistan" as part of a comprehensive project on Advancing Gender Equality through Civil society (AGECS). The sub-project has two targeted localities of Hunza and Diamer (Tehsils Aliabad and Chillas respectively). Both Tehsils have distinct socio-economic characteristics. Aliabad tehsil of District Hunza has better social infrastructure and organizations to support activities for improving gender equality and women empowerment. Whereas, Tehsil Chillas of District Diamer has relatively more traditional and less formal civil society organizations and have not been studied in detail earlier. To gather information on the existing formal and less formal Civil Society Organizations (CSOs), a mapping and organizational capacity assessment exercise has been carried out.
Based on the findings and analysis of the capacity assessment report, the capacity gaps of the CSOs have been identified and issues and challenges of gender equality and women empowerment are highlighted as well. On the basis of information, a 6-days training of CSOs would be conducted to enhance their capacity for gender inclusive programming and initiatives in local communities.
The training would focus on the following topics:
Peer to Peer Learning Workshop
Training on Operating Adult Literacy Centers
1. Peer to Peer Learning Workshop
Objectives:
The purposes of this workshop are to:
Expose participants to challenges, experiences, lessons, impact of interventions (if any) and success stories of peers
Impart knowledge about gender equality in development with an emphasis on significance of women's participation in economic activities.
Building a synergy among different organizations working to achieve same goal for community development
Exploring livelihood and income generating opportunities for women
2. Training on Operating Adult Literacy Centers
Objective:
The aim of this training is to advocate the importance of education with focus on girls and women and train/enable them to operate adult literacy centers as per available resource/s.
JOB DESCRIPTION (TORs)
- Provide input and assistance in identification and selection of 30 CSOs for training
- Development and finalization of workshop and training material including the plan, topics to be covered for the workshop and training, course details, handouts, other workshop and training activities etc.
- Conduct a 3-days "Peer to Peer Learning workshop"
- Conduct a 3-days training on "Operating Adult Literacy Centers"
- Complete Post workshop and training Reports
REQUIRED COMPETENCIES
- Prior knowledge about Civil Society Organisations, i.e. I/NGOs, Local Support Organizations, Community Organizations based in Gilgit-Baltistan
- Expertise in the fields of Education specifically Adult literacy, & Gender including Gender Equality, Women Empowerment etc.
- Extensive prior experience in conducting/delivering Trainings
- Proficient writing skills in English
PCP is an equal opportunity employer.