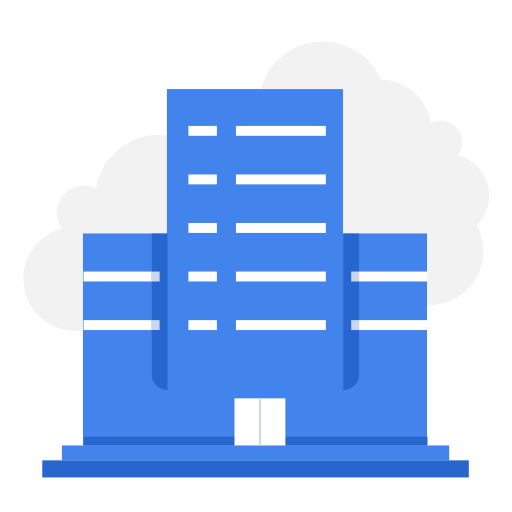 CARE International in Pakistan
Food Security & Livelihood Specialist
CARE International in Pakistan
2831 views
Posted date
23rd March, 2023
Last date to apply
31st March, 2023
Country
Pakistan
Locations
Islamabad
Category
Development Sector
Type
Contractual
Position
1
Status
Closed
CARE is a leading global humanitarian and development organization. In Pakistan, CARE started its operations in 2005 and since then has supported the Government of Pakistan's efforts to reduce poverty and suffering of the people affected by disasters. CARE's programs focus on helping Pakistan achieve its Sustainable Development Goals especially in the areas of Health, Education, Women's Economic Empowerment and Emergency Preparedness and Response (EPR). Since starting operations in Pakistan, CARE has responded with life-saving support to a series of large-scale disasters. Through emergency programs, CARE International in Pakistan (CIP) has provided relief, recovery and rehabilitation support to millions of Pakistanis affected by disastrous floods, earthquakes and displacement. CIP works through its local partners and a range of stakeholders for development, as well as emergency response related interventions, which makes collaboration a key component of its work, across the country. We are a nationally inclusive organization that strives to support the most vulnerable communities all over Pakistan, with particular attention to women and girls and youth.
I. Job Summary:
CIP is recruiting for a Food Security and Livelihoods Specialist (FSL) for the project titled "Livelihoods and Integrated Health and WASH Service Strengthening and Support for Displaced Populations in Pakistan in Baluchistan and KPK provinces". The objective of the project is to enable refugees and other displaced persons (DPs) in Pakistan to become productive members of their host community and participate in furthering their common resilience, socio-economic growth and development. The project will focus on two outcomes, income generation and livelihoods opportunities and integrated basic services by targeting rural districts in Khyber Pakhtunkhwa (KP) and Balochistan provinces in Pakistan.
The FSL Specialist will assist the SPM in design, implementation and monitoring of Food Security, Agriculture, Livestock & Livelihood response to displaced population and refugees in in Pakistan in Baluchistan and KPK provinces by ensuring that objectives are met through an effective and efficient implementation of food security and livelihoods project activities including poultry and livestock's management, livestock fodder and kitchen garden kits and WASH services to the most vulnerable HHs, supporting communities with existing small businesses in these areas, providing agricultural management training and strengthening communities' linkages to existing markets services are provided to the project beneficiaries.
II. Job Responsibilities: % of Time: 95%
Assist the SPM in developing and reviewing of detailed Guidelines/Standard Operating Procedures for Kitchen Gardening, Poultry Rearing, and Irrigation Systems for Food Security & Livelihood, Agriculture and Livestock interventions;
Establish processes/systems that capture the information essential to ensure best possible reporting of financial, narrative and statistical information as may be required by government, donors etc. related to FSL activities;
In consultation with partner, plan and follow up on FSL activities such as field assessments, market price monitoring, and distribution of inputs (livestock, seeds & tools) and implementation of trainings etc.;
Provide technical support in determining the approaches and technical trainings to beneficiaries (separately for men and women) to enhance their skills for above mentioned activities;
Support and technically advise implementing partner(s) on the project implementations in FSL interventions to standardize practices and modalities;
Contribute to the rapid need assessment and market analysis at time of new displacements or a crises situation, as per organization standard tools;
Develop and establish better linkages and collaboration between Organization partners, line departments and other direct stakeholders in the district and local level for getting useful scientific information, inputs and share them with the line manager to flow at community level;
Keep track of Food Security, Agriculture and Livelihood activities performance, and contribute in conducting PDMs and implementation of key learnings in future programming;
Work with and provide timely technical support to the implementing partner(s) maintaining a respectful and constructive relation with them;
Closely coordinate with Organization's MEAL Unit to ensure that relevant output and outcome indicators for FSL based interventions are systematically being collected and analyzed in a manner that will help the Country Office determine efficiency and effectiveness as well as the appropriateness of such activities;
Ensure, in coordination with other programs and support functions, adherence of Government, NGO, and cluster partners to all operational and reporting obligations;
Represent Organization at FSL working groups/Cluster meetings in the targeted districts as well as provincial and national level. Work with an objective of positioning the organization in a strong position to cluster and also with other key sector partners;
Represent the technical side of the Organization's program to various Government bodies, UN, FSL Working groups/Cluster, and other NGO's at national, provincial and district level;
Contribute in development of new proposals, narrative and budget in collaboration with Business Development, Logistics, Finance, HR, and Program Staff;
Contribute in preparation of donor reports, ensuring high quality reporting with accurate information.
Perform other duties as assigned. % of Time: 5%
Any other tasks or responsibilities based on organizational and programming need as assigned by Line Manager.
Safety and Security is everyone's responsibility within CI through full compliance and accountability (as per Principle –ii of the CARE International Safety & Security Principles).
III. Job Specifications:
A) Education:
Bachelor's Degree in Livestock's, Agriculture, Rural Development or other related field; a Master's degree will be preferred;
B) Expereince:
Demonstrated 5-8 years of experience in Food Security & Livelihoods preferably with an International NGO in a similar capacity; and a minimum of 5 years' experience implementing FSL projects in rural districts of Pakistan;
Familiarity with UN guidelines, Sphere Standards and other humanitarian accountability frameworks as well as international codes of conduct.
C) Technical Skills:
Good communication skills.
Good knowledge of the Displaced population and refugee's context in the rural districts.
Good organizational & technical advisory experience.
Basic awareness of logistics / financial procedures.
Excellent computer skills of Microsoft Office (Excel, Word, PowerPoint etc.).
Practical knowledge of emergency response and FSL interventions and market analysis.
Strong Verbal/Written and communication skills.
Experience in conflict resolution and consensus based decision making. The position will be required to travel to project areas on regular basis.
Strong personal organizations and time management skills with the capacity to adapt to a changing environment and work under tight deadlines.
Strong skills in networking, building relationships and liaison with counterparts.
Previous experience of working through implementing partners including capacity building on FSL implementation.
Capacity to build and manage partner relationships;
Monitoring and evaluation skills;
IV. Working Conditions and Level of Travel Required:
This position will be based in Islamabad with frequent travel (75%) to rural districts in Balochistan including newly merged districts in KP. When required, the FSL Specialist will travel to other project areas, attend meetings and follow-up on programmatic issues.
CARE International in Pakistan is an equal opportunity employer; only individuals who are shortlisted will be contacted for an interview. CARE has a zero-tolerance approach toward sexual harassment, exploitation and abuse, and child abuse.
Note: Individuals can apply using Brightspyre or send their resumes directly to [email protected] clearly mentioning the position title in the subject line of the email, before the stated deadline.