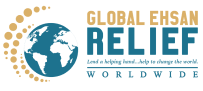 Global Ehsan Relief
Global Ehsan Relief
3112 views
Posted date
24th March, 2023
Last date to apply
10th April, 2023
Country
Pakistan
Locations
Islamabad
Category
Secretarial /Assistant/ clerical & Front office
Status
Closed
Job Purpose:
The receptionist will be responsible for providing a welcoming and efficient front-of-house service to all visitors, clients, and staff members. The receptionist will be the first point of contact for the organization, therefore, will be required to maintain a professional and courteous manner at all times.
Key Responsibilities:
Greet visitors and clients in a warm and professional manner, ensuring that they sign in and receive appropriate identification badges.
Answer incoming calls and redirect them to the relevant department or individual in a professional manner.
Manage the organization's general email inbox and respond to emails promptly and professionally.
Maintain a tidy and welcoming reception area at all times.
Coordinate the booking of meeting rooms and ensure they are set up correctly with necessary equipment.
Organize refreshments for meetings and events as required.
Manage incoming and outgoing mail, including sorting and distributing to the relevant departments.
Maintain office supplies and order as required.
Assist with general administrative duties such as photocopying, scanning, and filing.
Ensure all equipment in the reception area is in good working order, and report any issues to the Office Manager.
Provide a high level of customer service to all visitors and clients, responding to inquiries and directing them to the appropriate person or department.
Maintain a good understanding of the organization's programs and services, and be able to provide basic information to visitors and clients.
Qualifications:
BA/BSc or equivalent
Excellent communication skills, both verbal and written
Good organizational skills and ability to multi-task
Proficiency in Microsoft Office suite
Previous experience in a similar role is desirable, but not essential
Working Conditions:
The Receptionist will work in an office environment, and will be required to sit or stand for extended periods of time.
They may be required to work outside of regular office hours in order to accommodate meetings or events.
Age:
18-35 Years
Gender:
Female Only