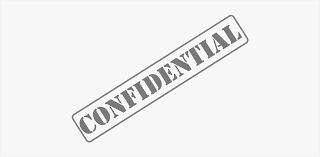 4465 views
Posted date
26th April, 2023
Last date to apply
26th May, 2023
Country
Pakistan
Locations
Islamabad
Category
Media and Communication
Type
Full Time
Position
1
Experience
5 years
Status
Closed
Relevant Education/ Experience:
Bachelor's degree in English, Journalism, Marketing or Communications.
Minimum 5 years of experience in Media & Communications
Strong writing, editing, proofreading, layout and design skills
Strong knowledge and understanding of current trends in digital media/social media
Self motivated with a positive and professional approach to management
Job Description:
Review and develop IEC material to improve the awareness of target audience leading to increase the market share of skills development program across the regions.
Develop annual plan along with financial budget to improve the visibility and projection of organization's programs.
Design and development of artworks, creative graphics images/ illustrations, presentations, photos, banners, brochures, charts, etc.
Developing statistical information products as graphic fact sheets
Develop communication strategy to increase and promote partnership and strengthening linkages.
Coordinate with Director of SSU to bring synergy and harmony leading to improved visibility.
Carry out market research along with marketing lead to bring innovative and creative learning material for youth, partners, and donors.
Develop and share monthly E-Newsletter to programs/projects the good work and noble contribution of the organization.
Carry out proof-reading and editing of all publications to ensure accuracy, clarity, cohesion, and conformity with the Foundation's standards - and keeping in view the audience needs - by rewriting, abridging, and restructuring text to improve readability and logical sequence.
Write, edit, and coordinate the production and updating of all publications intended for the Foundation's stakeholders, including research reports, essays and success stories, the Quarterly progress reports, the content for organization's website and any materials as and when requested by the organization.
Prepare write-ups and text content for our website and social media.
Collect raw inputs from various organizational units, programs, and projects for organization-wide usage, including, but not limited to success stories, news and updates, photographs, and captions, etc.
Organize dissemination of complete, clear and well written materials; brochures, booklets and audio-visual materials; press packs, and web-based instruments both within and outside the organization.
Create and deploy monthly news reports and quarterly newsletters.
Follow standardized publication guidelines and ensure that all publications produced by organization comply with them.
Coordinate with admin and program leads to identify reputed and reliable vendors for electronic and print media and oversee the quality of their work and ensure timely availability of material.
Support other staff members by providing expertise in matters related to publications.
Promoting the work of Hashoo Foundation at the national and international levels.
Perform functions of media department i.e., event coverage, electronic & write press releases.
Any other task assigned by the supervisor related to the position.
Requirements
---
Requires you to add current salary information.
Resume attachment is required.
Related
---