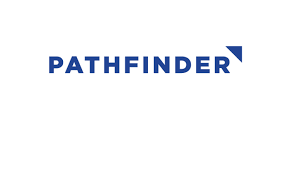 Pathfinder International
RFA for CBO (Community Based Organization)
3779 views
Posted date
1st March, 2023
Last date to apply
22nd March, 2023
Category
Tender
Status
Closed
Pathfinder International is a global leader in sexual and reproductive health. We place reproductive health care at the center of all that we do—believing that it is not only a fundamental human right, but is critical for expanding life opportunities for women, families, communities, and nations, and paving the way for transformations in environmental stewardship, decreases in population pressures, and innovations in poverty reduction. Pathfinder provides women, men, and adolescents with a range of quality health services—from contraception and maternal care to HIV prevention and AIDS care and treatment. Pathfinder strives to strengthen access to family planning, advocate for sound reproductive health policies, and, through all our work, improve the rights and lives of the people we serve.
Pathfinder International – Pakistan is currently seeking a CBO (Community Based Organization) for to award a fixed amount subaward, which will be subject to regulations set forth by Pathfinder and its donor. This award is open for application to local Community Based Organizations (CBOs), Local Support Organizations (LSOs) or Non-GovernmentOrganizations (NGOs). A maximum of 1 award will be made, and preference would be given to organizations that can demonstrate presence in the Thatta district.
Disclaimer:
This RFA does not obligate Pathfinder to award a grant, nor does it commit Pathfinder to pay for any cost incurred in the preparation or completion of the application.
Please find details in the attached files.
Apply By:
Interested Organizations are invited to submit their applications by using the steps and procedures defined in the attached RFA along with all the annexures, by March 22, 2023
Required Documents and Details:
Comprehensive Organization Profile
National Tax Number (NTN) Certificate
General Sales Tax (GST) Certificate [if applicable]
NPO 2 (36) Tax Exemptions Certificate
Audit report of last fiscal year
Commercial Address along with phone number and email address