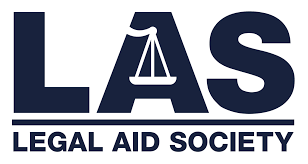 Legal Aid Society
Legal Aid Society
4127 views
Posted date
24th February, 2023
Last date to apply
31st March, 2023
Country
Pakistan
Locations
Karachi
Category
Gender
Type
Contractual
Position
1
Status
Closed
Title: Gender Specialist
Location of Work Station: Sindh (Karachi)
Type of Job: Contractual
Reporting to: Associate Director and CEO/Chairman
Organization Background
The Legal Aid Society (LAS) is a not for profit organization with a mission to connect vulnerable and disempowered end users of justice with effective and expedient services for the delivery of justice. LAS starts by listening to the voices of the vulnerable and disempowered within the legal system and combines their needs with the values of equity, fairness and inclusion to change the way we view and tackle present day challenges facing the attainment of justice in our society. The organization adopts a two pronged approach within the larger framework of access to justice in Pakistan. The first aspect of programming is to provide direct assistance on a case by case and individualized basis through provision of legal representation; akin to plugging in gaps in the provision of legal aid. The second aspect of programming is aimed at systems level repair through the legal empowerment approach which seeks to increase knowledge of law amongst common users for effectuating more access and change within the surrounding legal ecosystem.
Principle Duties and Responsibilities:
The incumbent shall be responsible for technical and delivery work relating to Gender Rights and Gender Justice; more specifically in relation to key projects that the organization is implementing for promoting Empowerment and Legal Safeguards for Women as detailed below and in accordance with the relevant work plans of projects:
Strengthening States Response to sexual and gender based violence to increase reporting of Sexual Violence in Hyderabad, Sukkur and Karachi and improve trial processing times in Sexual Violence cases:
Facilitating and monitoring and driving decision making from the platform of the taskforce on Sexual Violence by supporting quarterly meetings.
Facilitating district level dialogues in across Sindh for prioritization and implementation of priority areas of the roadmap of reforms of the government.
Ensuring Community Paralegals are effectively trained to be able to facilitate and assist community members.
Supervising the training of Community Paralegals.
Ensuring 15,000 community members are provided with awareness on matters relating to women's legal right to property in Larkana, and Shaheed Benazirabad through field staff and community paralegals through community sessions.
Ensuring women paralegals are engaged in refresher trainings
Assisting and working with Sindh Commission on Status of Women for implementation roadmap of reforms of the government.
Supporting the operationalization of District Level Women Protection Cells, Darul Amans, and Child Protection Units for provision of support services such as legal aid, counselling etc.
Meetings with High Court for identification and notification of satisfactory and secure places at district levels for victims and survivors of SV to record statements as per Section 154 CrPC and for holding trials of rape and SV in camera or by use of screens.
Assessing capabilities of magistrates, district and sessions courts for conducting in -camera trials or through use of screens in collaboration with Sindh Judicial Academy and Sindh High Court.
Assisting the Women Development Department to develop IEC material (posters, guidebooks, calendars) for promotion of legal awareness.
Facilitating training institutions of police and judiciary to develop and revise session plans and training material through incorporation of legislative amendments into existing curriculum.
Improve coordination of medico-legal officers with other CJS actors.
Encourage deployment of more medico-legal officers at medico-legal centers at district levels
Developing annual case analysis reports to identify bottlenecks in Sexual Violence trials being pursued in courts.
Reviewing Training Materials to assess and recommend how to incorporate gender dimensions and sensitivity into it.
Developing training material for the specialized Cadre by subject matter experts to be institutionalized within Sindh Judicial Academy and Police Academies.
Assisting Training Departments with planning Training of Trainers of the Specialized Cadre of Criminal Justice Actors to ensure their sensitivity regarding rape and sexual violence.
Supporting Women Development and Sindh Commission on Status of Women to ensure inclusion of gender courses and sessions in Mid-Career Management and Senior Management Courses.
Job Requirement
Master in Laws or equivalent with minimum of 4 years of relevant experience.
Required advanced level of English, reading, writing for drafting Skills.
Creative, energetic, ability to work independently with minimal supervision.
Ability to work well in a team.
Demonstrated flexibility, motivation, and maturity
Willingness to work and live in harsh conditions.
EEO Statement:
Integrated into our shared values is LAS's commitment to diversity and equal employment opportunity. All qualified applicants will receive consideration for employment regardless of sex, age, race, color, creed, religion, disability, sexual orientation, gender identity, or any other characteristics or conduct protected by law. LAS is committed to being an inclusive organization where all people are treated fairly, recognized for their individuality, promoted based on performance and encourage to strive to reach their full potential. We believe in understanding and respecting differences among all people. Every individual at LAS has an ongoing responsibilty to respect and support a diverse environment.
Apply By:
Interested candidates may send their CVs along with cover letter at [email protected] latest by 31st of March, 2023.
Only Shortlisted candidates will be called for test & interview.
The organization reserves the right to reject any or all applications.
For further information please visit http//www.las.org.pk