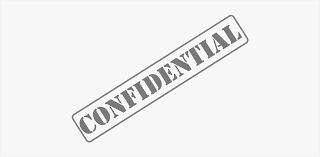 Trainer Food and Culinary Arts
3417 views
Posted date
20th February, 2023
Last date to apply
20th March, 2023
Country
Pakistan
Locations
Peshawar
Category
Training & Development
Type
Contractual
Position
1
Experience
5 years
Status
Closed
MAIN DUTIES AND RESPONSIBILITIES:
Conduct regular session of Food Preparation & Culinary Arts, according to the provided module and timetable.
Design course content as per need.
Cover provides course content in the given time of training.
Regular attendance registers maintenance, for the given classes.
Prepare and facilitate in conducting weekly, monthly assessment.
Prepare training plan and share with training officer for implementation Food Preparation & Culinary Arts classes under project.
Attend regularly fortnight trainer meetings.
Develop weekly and monthly work plans along with break-up of course content as per approved training schedule / scheme.
Facilitation and coordination with Project Manager over day-to-day affairs in trainings.
Data management in MIS of final evaluations for concluding and printing certificates.
Maintain hard and soft copies of the documents/evaluation sheets related to Food Preparation & Culinary Arts
Facilities training officer to review trainee's officer to review trainee's attendance and take feedback of absentees on daily basis.
Inform trainees about exams schedule and important events/function etc.

Responsible for managing, coordinating, and providing administrative support.
Manage, support, and evaluate the professional grooming and development of trainees.
Will be able to design short courses and their content if required.
Follow the organization's policies and procedures and adhere to the guidelines set by the management.
Perform any other assignment given by the Project Manager /supervisor from time to time.
Develop & submit training reports on the desired format to the management within one week after completion of Training.
Additional skills: -
Trainer must have Time management skills and should be able to accomplish tasks in time.
Must have a creative and innovative approach, knowledge of modern baking techniques, ingredients and serving styles.
Prudent, adoptive, and Analytical approach.
Ability to work under pressure and handle workload.
Must have problem solving skills.
Ability to establish and maintain interpersonal working relations with colleagues.
Required Qualification and Experience
Professional education i.e. Diploma in Food Preparation & Culinary Arts
Graduate (in case of intermediate he/she should have supervisory level experience in 3–5-star hotel and if matriculate he/she should have above 5 years supervisory level experience in respective field)
Active and having a good sense of humor motivates adults to learn and change their behavior.
Must have basic IT knowledge (Ms. Office, system operating)
At least two to three years of training and industry experience is mandatory.
Requirements
---
Requires you to add current salary information.
Resume attachment is required.