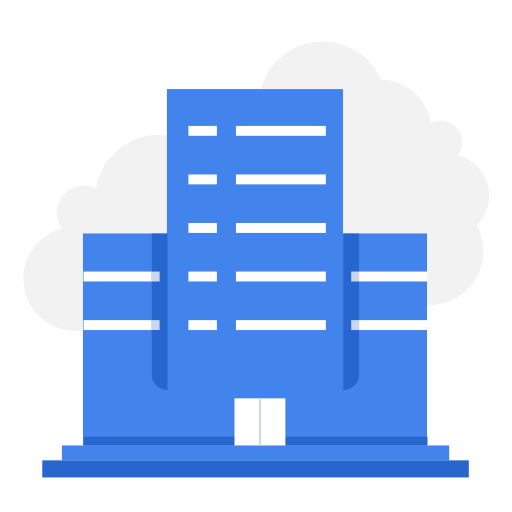 Jhpiego Corporation
Request for Quotation- RFQ/III/2023/5899 - Procurement for Laptops, Printers and LED - Re-bidding
Jhpiego Corporation
2633 views
Posted date
16th March, 2023
Last date to apply
29th March, 2023
Country
Pakistan
Locations
Islamabad
Category
Operations / Procurement
Status
Closed
Jhpiego is an International non-profit health organization affiliated with Johns Hopkins University, USA. For more than 50 years and in over 150 countries, Jhpiego has worked to prevent the needless deaths of women and their families. Jhpiego is dedicated to improving the health of women and families in developing countries.
Jhpiego intends to call for Sealed Quotation for supply of following items at Islamabad office. Please read below mentioned detailed description of items with detailed terms & conditions mentioned below before submission of your sealed quotation.
Sr. No.

Item Description

Quantity

Units

Unit Price

Total Price

1

Laptop with windows 10, 8GB RAM, Core i5, 11th/12th Generation, 512 GB SSD 14/15" 1-year standard warranty, Bag Back: Yes, Display Size: 14" or 15" (which ever is available in ex-stock), (HP/Dell or Equivalent) – Authorization Certificate is mandatory with quotation.

5

Nos

2

Multifunction Printer (Photocopier & Scanner)- (Black & White) dual print, with 128 MB RAM or above, 25ppm with wifi (FDN/FDW), with one extra toner compatible with the printer, 1-year standard warranty (HP or equivalent) - Authorization Certificate is mandatory with quotation.

6

Nos

3

55" Smart QLED, Android, 4K-UHD, with Bluetooth, wifi, HDMI, USB and Cable ports with digital sound system, 1-year standard warranty (Samsung or Equivalent) - Authorization Certificate is mandatory with quotation.

1

No

Total cost

GST if applicable

Grand Total including

Note: Delivery of the goods will be required at Jhpiego Islamabad Office on Delivered at Place (DAP) basis. Quoted cost should include all associated costs including transportation/delivery/carriage/insurance/freight etc. Clearly mention delivery time in calendar days.

Ex-stock and early delivery will be preferred.
Terms & Conditions for submission of quotations:
Sealed Quotation must be submitted on company/organization's original letterhead with date and stamp.
Quotation submitted through email and late submissions will not be considered.
NTN and RFQ Reference number should be mentioned on quotation.
Quotation validity must be 45 days from date of submission.
Complete description/specifications of the goods/services
Unit price must be quoted separately for each item/services
GST taxes must be mentioned separately item wise, if applicable
This procurement lies under Center for Disease Control (CDC), Govt. of United States funded project. As per CDC rules, GST amount charged on any invoice over US$ 500/- will be withheld by Jhpiego and sent to CDC Pakistan for tax exemption from Govt. of Pakistan. This process takes at least 120-180 days. Upon approval from CDC, withheld GST amount is paid to vendor by deducting WHT or tax exemption certificate is provided shared by CDC.
Withholding tax will be deducted from invoice as per applicable tax law of Govt. of Pakistan
Rates should be quoted in local currency.
Delivery time/schedule of supplies must be clearly specified.
Warranty must be specified.
Payment will be made through cross cheque with 2 Weeks after delivery of items and submission of Invoice to Jhpiego Islamabad.
Incomplete or partial bidding is not allowed.
Jhpiego reserves the right to accept or reject any bid with or without assigning any reason.
All bidders are to submit 2% earnest money of the total value in shape of Pay Order in favor of "

Jhpiego Corporation

". No bid will be entertained without earnest money pay order.
After issuance of PO, Jhpiego will approve the samples before delivery to requested sites.
Detail Terms & Condition of the Purchase Order are attached with this RFQ as Annex-A.
Questions (if any), must be submitted in writing on or before March 22, 2023. Jhpiego may respond questions collectively to all bidders after March 24, 2023.
Sealed quotation should be submitted by hand or through courier at address mentioned above by

COB

March 29, 2023.
Apply By:
Questions deadline

Questions if any must be submitted in writing to [email protected]

By COB March 22, 2023

Due Date for submission

March 29, 2023

Address correspondence to:

Jhpiego Corporation

G106, NSTP Block, NUST University Campus

Sector H-12, Islamabad, Pakistan

Tel: 051-8355144