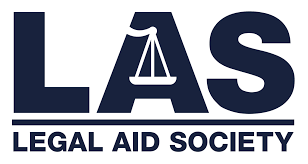 Legal Aid Society
Psychosocial Support Worker
Legal Aid Society
1397 views
Posted date
3rd March, 2023
Last date to apply
24th March, 2023
Country
Pakistan
Locations
Larkana & Qamber Shahdadkot
Category
Community & Social Services
Type
Contractual
Positions
2
Status
Closed
Title: Psychosocial Support Worker
Location of Work Station: Larkana and Qamber Shahdadkot
Number of Positions: 2 (one for each district)
Type of Job: Contractual
Gender Preference: Female
Reporting to: Program Manager
Job Summary:
The Psychosocial Support Worker will be responsible for providing psychosocial support services to women affected by flooding in Women and Girls Friendly Spaces. The support worker will work closely with WGFS staff, community members, healthcare providers, and other stakeholders to identify and address flood-affected women's psychological and social needs.
Key Responsibilities:
Conduct a needs assessment to identify the psychosocial needs of flood-affected women and girls in the target communities.
Develop and implement psychosocial support sessions for flood-affected women and girls that are culturally sensitive and tailored to the needs of the community.
Provide individual and group psychosocial support sessions to flood-affected women, including counseling, emotional support, and practical guidance.
Work with community leaders, healthcare providers, and other stakeholders to develop referral pathways for women in need of specialized mental health services.
Conduct awareness-raising sessions to reduce stigma around mental health issues and encourage community members to seek support when needed.
Develop and maintain accurate records of all activities and report on progress to project management as required.
Maintain confidentiality and ethical standards in all aspects of the work.
Any other related duties as assigned by the project management team.
EEO STATEMENT:
Integrated into our shared values is LAS's commitment to diversity and equal employment opportunity. All qualified applicants will receive consideration for employment regardless of age, race, color, creed, religion, disability, sexual orientation, gender identity, or any other characteristics or conduct protected by law. LAS is committed to being an inclusive organization where all people are treated fairly, recognized for their individuality, promoted based on performance and encourage to strive to reach their full potential. We believe in understanding and respecting differences among all people. Every individual at LAS has an ongoing responsibility to respect and support a diverse environment.
Qualifications and Experience:
Minimum Bachelor's degree in psychology, social work, or related field.
Minimum of 2 years of experience providing psychosocial support services to vulnerable populations, preferably women affected by natural disasters.
Strong understanding of psychosocial support interventions and trauma-informed care.
Ability to work independently and as part of a team, with excellent communication and interpersonal skills.
Knowledge of the cultural and social dynamics of rural areas of Sindh.
Fluency in local languages is essential (e.g., Sindhi, Urdu).
Must be willing to work in remote and challenging environments with limited resources.
APPLICATION PROCESS
Interested candidates may apply online latest by 24th March, 2023.
Only Shortlisted candidates will be called for test & interview.
Please email your queries at [email protected]
The organization reserves the right to reject any or all applications.
For further information please visit http://www.las.org.pK