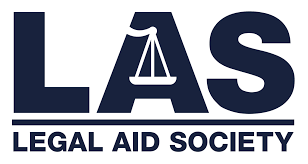 Legal Aid Society
Legal Aid Society
2413 views
Posted date
20th March, 2023
Last date to apply
31st March, 2023
Country
Pakistan
Locations
Islamabad
Category
Advocacy
Type
Full Time
Position
1
Status
Closed
Title: Advocacy Coordinator
Location of Work Station: Islamabad
Type of Job: Contractual
Reporting to: Program Manager/Program Delivery Specialist
Grade: 6
Responsibilities:
Map key stakeholders in the government, NGO/civil society or related official bodies relevant to the SVRF project; ensuring lists and contacts the same are frequently updated and shared not just with SVRF team but across LAS focal persons dealing with similar projects/ thematic areas.
Prepare minutes/ short talking and action points after advocacy meetings to share with the team and management.
Prepares advocacy strategy and related minutes and notes / PPTs as needed with support of relevant team member as and when required.
Attends meetings and build relationships with key stakeholders, high-level decision-makers to further the goals and objectives of project.
Supports the DA who manages the database via DropBox/Google Drive of all relevant SGBV policies and laws passed by GoS and GoP by providing her withrecord of all relevant documents pertaining to advocacy-related efforts of the SVRF project, including but not limited to government notifications, minutes of the meeting and any other related documents.
Stays up-to-date on all project activities to support advocacy efforts and ensures risk mitigation strategies are applied in advance and shared with team members.
Keeps the Program Manager and team updated with any red flags/major changes in advocacy-related efforts that may impact project's engagement strategy and timelines.
Willingness to travel when required out of station
Provides assistance as required across projects leveraging contacts and networking with government and civil society representatives
Perform any other official task assigned by management
Required Skills:
Excellent communications and interpersonal skills
Resourcefulness
Civic space monitoring
Organizing, Collaborating, influencing skills
Training and presentation skills; including MS PowerPoint.
Problem solving skills
Functional Competencies
Professionalism:
Knowledge of different aspects of public information within government/NGO/civil society space;
Ability to rapidly analyze and integrate diverse information from varied sources;
Ability to diplomatically handle sensitive situations with target audiences and cultivate productive relationships;
Ability to deliver oral presentations to various audiences;
Is conscientious and efficient in meeting commitments, observing deadlines and achieving results;
Takes responsibility for incorporating gender perspectives and ensuring the equal participation of women and men in all areas of work, where required;
Communication:
Speaks and writes clearly and effectively whilst being responsive to counterparts and colleagues
Tailors language, tone, style and format to match audience; demonstrates openness in sharing information and keeping people informed;
Teamwork:
Works collaboratively with colleagues to achieve organizational goals;
Solicits input by valuing others' ideas and expertise;
Is willing to learn from others;
Supports and acts in accordance with final group decision, even when such decisions may not entirely reflect own position;
Accountability:
Takes ownership of all responsibilities and honours commitments;
Delivers outputs for which one has responsibility within prescribed time, cost and quality standards;
Operates in compliance with organizational regulations and rules;
Supports subordinates, provides oversight and takes responsibility for delegated assignments;
Takes personal responsibility for his/her own shortcomings and those of the work unit, where applicable;
EEO STATEMENT:
Integrated into our shared values is LAS's commitment to diversity and equal employment opportunity. All qualified applicants will receive consideration for employment regardless of sex, age, race, color, creed, religion, disability, sexual orientation, gender identity, or any other characteristics or conduct protected by law. LAS is committed to being an inclusive organization where all people are treated fairly, recognized for their individuality, promoted based on performance and encourage to strive to reach their full potential. We believe in understanding and respecting differences among all people. Every individual at LAS has an ongoing responsibility to respect and support a diverse environment.
REQUIREMENTS AND CORE COMPETENCIES
Minimum Qualification: BA/BSC/LLB (Preference shall be given the Law Graduates).
Minimum Experience will be 2 to 3 Years in related field.
Required advanced level of English, reading, writing for drafting of various reports, also knowledge of Urdu and Sindhi.
Creative, energetic, ability to work independently with minimal supervision.
Ability to work well in a team.
Good Computer Handling Skills.
Proficient in MS Office; especially in MS PowerPoint.
Demonstrated flexibility, motivation, and maturity
A proven track record of success in varied endeavors
Excellent critical thinking / problem solving ability
A track record of strong initiative, priority setting, and follow-through
Solid interpersonal skills and team-building effectiveness
APPLICATION PROCESS
Interested candidates may apply online latest by 31st March, 2023.
Only Shortlisted candidates will be called for test & interview.
Please email your queries at [email protected]
The organization reserves the right to reject any or all applications.
For further information please visit http://www.las.org.pK