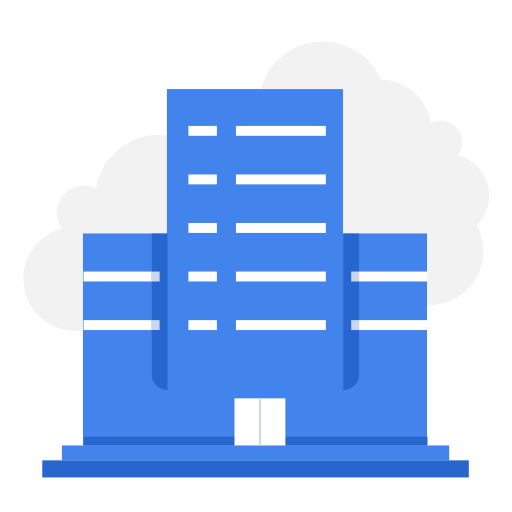 Jhpiego Corporation
Request for Proposal RFP/III/2023/5909 - Rent A Car Services
Jhpiego Corporation
1937 views
Posted date
13th March, 2023
Last date to apply
27th March, 2023
Country
Pakistan
Locations
Islamabad
Category
Accounting/Auditing
Jhpiego is an International non-profit health organization affiliated with Johns Hopkins University, USA. For more than 40 years and in over 150 countries, Jhpiego has worked to prevent the needless deaths of women and their families. Jhpiego is dedicated to improving the health of women and families in developing countries.
Jhpiego intends to call for Sealed Proposal for provision of rent a car services (daily basis / per day rental) for below Geographic locations. Please read below mentioned detailed description of items with detailed terms & conditions mentioned below before submission of your sealed proposal. Prices are to be quoted as per attached Annex-A (Budget Template)
Geographic's Locations
| | |
| --- | --- |
| Geographic Area 1 | Islamabad Capital Territory (ICT) |
| Geographic Area 2 | Punjab Province |
| Geographic Area 3 | Sindh Province |
| Geographic Area 4 | Khyber Pakhtunkhwa Province |
| Geographic Area 5 | Baluchistan Province |
| Geographic Area 6 | AJK and Gilgit Baltistan |
Attachments to the RFP
Annex-A – Budget Template
Annex-B – Contract Template
Annex-C – Service Level Requirements
Annex- D – Active Vendor Registration Form
Annex – E – Vendor Verification Form
What should be included in Proposal (Mandatory Requirements of Proposal)
Financial Quote as per Budget template
Organization Profile.
Letter of Compliance of requirements of RFP, Service Level Requirements and Contract Template
Name and number of dedicated staff members for Jhpiego contract
Organizational presence for the geographical locations it has submitted proposal.
Client references (Name, contact details, organization name) with which you have worked in past three years.
Signed Vendor Registration forms (Only for those who are not registered with Jhpiego as active vendor)
Terms & Conditions for submission of Proposals:
Sealed Proposal must be submitted on company/organization's original letterhead with date and signed stamp.
Proposal submitted through email and late submissions will not be considered.
NTN, GST and RFP Reference number should be mentioned on Proposal.
Partial bidding is allowed for geographic locations (Bidder can apply for any province of their choice).
Proposal validity must be 2 months from date of submission.
CNG Kit/Cylinder will not be installed in the vehicle.
No drugs, arms or any illegal product/items available in vehicle when contracted.
The duration of the contract is minimum 1 year and renewable on mutual agreement if required in future.
Complete description/specifications of the goods/services
Unit price must be quoted separately for each item/service
Selected bidder will be responsible to maintain a pool of drivers for Jhpiego who must be trained on First Aid and fleet management.
Jhpiego will provide the training to pool of drivers in ethics and code of conduct.
These pools of drivers will be detail with Jhpiego as first preference.
GST taxes must be mentioned separately item wise, if applicable. Jhpiego will manage the taxes as per below proposition: -
This procurement lies under Center for Disease Control (CDC), Govt. of United States funded project and U.S. Agency for International Development (USAID) funded project. As per CDC and USAID rules, GST amount charged on any invoice over US$ 500/- will be withheld by Jhpiego and sent to CDC Pakistan and UAID Pakistan for tax exemption from Govt. of Pakistan. This process takes at least 120-180 days. Upon approval from CDC/USAID, withheld GST amount is paid to vendor by deducting WHT or tax exemption certificate is provided shared by CDC/USAID.
Withholding tax will be deducted from invoice as per applicable tax law of Govt. of Pakistan Rates should be quoted in local currency.
Payment will be made through cross cheque/online transfer within 2 Weeks after submission of complete and correct invoices with signed log books to Jhpiego Islamabad.
All bidders/firms are to submit PKR 100,000 earnest money of the total value in shape of Pay Order in favor of "

Jhpiego Corporation

" (NTN #3369214-9). No bid will be entertained without earnest money pay order.
Detail Terms & Condition of the contract are attached with this RFP as Annex-B.
Jhpiego reserves the right to accept or reject any bid with or without assigning any reason.
Pre-bid meeting will be held in Jhpiego Office on 22nd March 2023 at 11:00am (interested firm may send formal request to attend pre-bid meeting by COB 17th March 2023).
Questions (if any), must be submitted in writing on or before March 17, 2023. Jhpiego may respond questions collectively to all bidders after March 21, 2023.
Sealed Proposal should be submitted through COURIER ONLY at address mentioned above by

COB

March 27, 2023.
Best Regards
Operation Department
Jhpiego Corporation
Apply By:
Questions deadline

Questions if any must be submitted in writing to [email protected]

By COB March 17, 2023

Due Date for submission

March 27, 2023

Address correspondence to:

Jhpiego Corporation

G106, NSTP Block, NUST University Campus

Sector H-12, Islamabad, Pakistan

Tel: 051-8355144