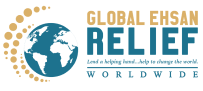 Global Ehsan Relief
3060 views
Posted date
13th March, 2023
Last date to apply
31st March, 2023
Category
Secretarial /Assistant/ clerical & Front office
Status
Closed
Job Description of Security Guard
Protecting the office premises and personnel by maintaining a safe and secure environment.
Monitoring the entrance and exit of people and vehicles, and controlling access to the office building.
Conducting regular patrols of the office premises to detect and prevent unauthorized access, theft, or damage.
Responding to alarms, emergencies, or other security incidents, and taking appropriate action as needed.
Checking the identification of visitors and ensuring that they have valid reasons for entering the office building.
Maintaining an accurate record of visitors, deliveries, and other activities that occur on the premises.
Conducting routine inspections of security systems, including surveillance cameras, alarms, and locks, to ensure they are functioning properly.
Communicating effectively with other security personnel and office staff to ensure a coordinated response to security incidents.
Maintaining a professional appearance and providing a high level of customer service to office personnel and visitors.
Following established security protocols and procedures and complying with relevant laws and regulations related to security and safety.