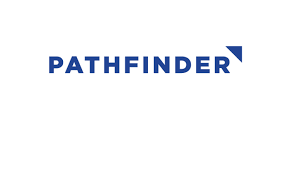 Pathfinder International
Pathfinder International
1951 views
Posted date
10th March, 2023
Last date to apply
19th March, 2023
Country
Pakistan
Locations
Karachi
Category
Quality Assurance
Status
Closed
Pathfinder Overview
Pathfinder International is a global leader in sexual and reproductive health. We place reproductive health care at the center of all that we do—believing that it is not only a fundamental human right, but is critical for expanding life opportunities for women, families, communities, and nations, and paving the way for transformations in environmental stewardship, decreases in population pressures, and innovations in poverty reduction. Pathfinder provides women, men, and adolescents with a range of quality health services—from contraception and maternal care to HIV prevention and AIDS care and treatment. Pathfinder strives to strengthen access to family planning, advocate for sound reproductive health policies, and, through all of our work, improve the rights and lives of the people we serve.
Project Overview
The Delivering Accelerated Family Planning in Pakistan (DAFPAK): Public Sector Service Delivery' funded by the Foreign Commonwealth Development Organization (FCDO) is a part of the DAFPAK program. The program was initially a training and quality improvement program at the district level however due to a refocus of operations in 2021, it has evolved into a technical assistance program focused on family planning systems strengthening. The program works in 20 districts across the three provinces (KP, Sindh and Punjab).
Palladium and its consortium partner will strengthen Family Planning (FP) service provision in the public sector across 20 districts in three provinces of Punjab (6 districts), Sindh (10 districts) and KP (4 districts). For the delivery of its objectives, DAFPAK PSSD will establish provincial teams comprising of Team Leads and team members supporting Monitoring and Evaluation (M&E), Quality of Care, Coordination, and Operations in each province.
Job Summary
The District Quality Officer (DQO) is responsible for coordinating quality of FP services in a cluster of districts that are geographically aligned. The cluster can include from 2 to 3 districts. The position is responsible to coordinate with district officials for implementation of quality-of-care activities and to provide trainings to master trainers and facilitate cascade trainings and follow-ups. The District Quality Officer will have the overall responsibility as district focal person to support DAFPAK Project and liaison at District level. She/he will manage the interventions and maintain inventory of project material, help in tracking project activities and support in consolidation of reports, organize reviews, record proceedings, and ensure timely feedback for submission to Program department. An important area includes donor coordination for field visits and participation in meetings with project stakeholders.
Key Job Outcomes:
Coordinate:
In close collaboration with District Cluster Coordinator, the District Quality Officer will develop and maintain coordination with District Health Management, District Population Welfare Officer, Lady Health Worker Program Coordinator,
partners, hospital, and facility staff at the district level for project implementation under the quality of care.
Coordinate with DAFPAK Provincial office for seeking guidelines and providing update regarding the implementation of work plan
Coordinate with district management for nomination and release of participants for training as per work plan on technical and clinical skills
Communicate and coordinate with the district team for organizing training/activities in a timely manner
Ensure the timely sharing of the work plan/activity calendar with district-level relevant stakeholders
Participate in district cluster meetings with other components of DAFPAK
Responsible to organize FP training and post-training follow-ups of health care providers including Lady Health Workers.
Organize and conduct quarterly "Technical Review Committees" meetings.
Technical Support:
Do a selected training needs assessment
Will train master trainers in the district on comprehensive Family Planning modules
Co-facilitate technical training if needed with the master trainer
Conduct on-job training/coaching for standardizing LARC Services at the facility level
Follow trainees to certify on clinical procedures as per provincial
Technical support to implement Family Planning and IP standards in facilities
Monitoring:
Will implement and monitor a supportive supervision model through district trainers
Visit assigned facilities according to the planned schedule, would be responsible for coordinating and managing quality assurance processes implementation at the health facility level.
Reporting
Collect the required data from the health facilities and send it to Monitoring & Evaluation Coordinators on time.
Monitor facility progress on action plans and assist facility staff in organizing their facility data for FP services
Collect and report agreed means of verification for each activity on agreed timelines
Prepare monthly report to capture the major events of the program
Fiscal management for district activities.
Prepare all Means of Verifications for assigned activities and share them within agreed timelines
Capture Success stories
Education and Work Experience
Lady Doctor, Lady Health Visitors or Midwife, registered with the Pakistan Medical Commission / Pakistan Nursing Council, Pakistan.
3 – 5 years of clinical experience and familiarity in Family Planning and Maternal and Child Health
Experience and familiarity with Quality improvement processes.
Experience of training/coaching and familiarity with competency-based training approaches preferred.
Technical and clinical skills in the following areas as a Trainer: Family Planning and Public Health.
Comfortable with inter-district travelling
Preferred Education & Work Experience
Females and local candidates having familiarity with context and language would be preferred.
PC Applications: Advanced knowledge of MS Office, database, and internet applications.
The candidate must have the ability to work in a fast-paced environment with an ability to adhere to strict deadlines. Must be able to work independently and respond to queries in a timely manner.
Proven ability to write and speak English language.
Minimally Required Job-Specific and Organizational Competencies:
Training Design, Development and Delivery: Foundational knowledge of curriculum design and development of field-based documents. Ability to deliver classroom and on the job training to diverse group of participants.
Languages: Proven ability to write and speak using local language and English language.
Communication: Advanced oral and written communication skills.
Passion for Sexual and Reproductive Health: Demonstrated ability to learn and commitment to family planning, reproductive health services, gender, maternal, child health services, and eradication of harmful traditional practices.
Sexual and Reproductive Health and Rights Services: Advanced knowledge of family planning and reproductive health principles, practices and services of assigned program or project, including program or project strategies and indicators.
Software Applications: Advanced knowledge of Microsoft Office applications, including MS Word, Outlook and PowerPoint.
Self-Management and Teamwork: Ability to work independently or as a member of the team, ability to be detailed-oriented and consistently accurate, ability to manage stress effectively in a fast-paced environment, and ability to quickly learn new systems, processes and procedures and adapt local practices to global standards.
Matrix Management: Ability to thrive in a matrixed organization.
Confidentiality: Ability to maintain confidentiality on work-related issues
Other Information:
Travel required (40% or less)
Uses cellular and office phone, laptop or desktop computer
This job description format focuses on the main duties of the position and is not intended to list every potential task or assignment.
Duties can and will change to meet the changing priorities of the department and organization.
Equal Employment Opportunity Employer Statement
Pathfinder International provides equal employment opportunities to all employees and applicants for employment and prohibits discrimination and harassment of any type without regard to race, color, religion, age, sex, national origin, disability status, genetics, protected veteran status, sexual orientation, gender identity or expression, or any other characteristic protected by federal, state or local laws.
This policy applies to all terms and conditions of employment, including recruiting, hiring, placement, promotion, termination, layoff, recall, transfer, leaves of absence, compensation, and training.
Safeguarding and Protection Statement
Pathfinder is committed to the safeguarding and protection of the people we serve and our staff. We have zero tolerance for any type of behavior that inflicts harm on children, young people, adults, our staff, and partners including sexual abuse, harassment, bullying, and exploitation. We do everything possible to ensure that we recruit only those who are suitable to work with us. We expect that everyone we hire will abide by our safeguarding and related policies and will report any suspected or known violations. This job is subject to a range of vetting checks as legally permitted in the country where they are being hired. By applying, the job applicant acknowledges they understand our intent to verify suitability to work with us.