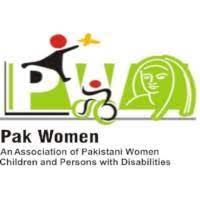 Pak Women
Call for Membership of INEED network
Pak Women
6547 views
Posted date
17th May, 2023
Last date to apply
30th June, 2023
Category
Consultancy
Status
Closed
Call for Membership of INEED network
Pak Women has launched a network called Inclusive Network for Electoral Education and Democracy (INEED) to ensure political inclusion of marginalized segments of the society and to achieve the goal of gender equality in the electoral and political process through civic and voters' education of women, youth, persons' with disabilities, minorities, transgender, and children. Consequently, Pak Women is seeking membership of CBOs, CSOs and OPDs at tehsil level and inviting for membership of aforesaid organizations for INEED Network.
Introduction:
INEED is working all over Pakistan to provide facilitation support to the Districts Voters Education Committees (DVECs) at the district-level and the Gender and Disability Electoral Working Group (GDEWG) at national and provincial levels to enhance voters' education and to increase voters' turnout by mainstreaming women, persons with disabilities, and other marginalized groups into the electoral process. INEED network will also focuses on building the capacity of the network members as well as the aspiring and elected candidates for strengthening democracy.
Those NGOs/CBOs want to apply for the membership of INEED Network must provide the following documents along with the duly filled membership form (attached).
Registration Certificate
Organization profile
Dully filled Membership Form
Apply By:
All documents must reach at email ID [email protected] by June 30, 2023. For more details you can reach at mobile number 0333-8243842 (Whatsapp call only).