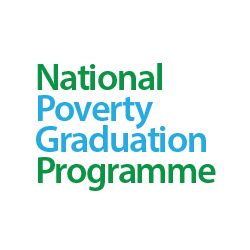 National Poverty Graduation Programme
RFQ for Vehicle Rental Services
National Poverty Graduation Programme
2389 views
Posted date
17th May, 2023
Last date to apply
31st May, 2023
Country
Pakistan
Locations
Islamabad
Category
Travel, Accommodation, Tourism
Status
Closed
"Greetings from the National Poverty Graduation Programme (NPGP). The NPGP is a 6-year programme co-funded by IFAD and the Government of Pakistan for a total project budget of $150 million. It is implemented in 21 districts including 388 union councils of the country. The programme is designed to catalyze change at the grassroots to pull people out of poverty through social mobilization, livelihoods development and financial inclusion.
NPGP PMU has a requirement for hiring vehicle on rental basis. In that respect we have determined the requirements listed in the attached RFQ. You are requested to provide us with a quotation for the rental vehicle in accordance with the requirements listed in the attached RFQ.
Please note that the deadline for submission of quotation is Tuesday, 31st of May, 2023 by 12:00 PM. Email submissions are also acceptable.
Quotations may please be addressed to:
Waseem Afzal Jadoon
Procurement Specialist
Programme Management Unit
National Poverty Graduation Programme
Ministry of Poverty Alleviation & Social Safety, Government of Pakistan,
Cabinet Secretariat 4th Floor, Evacuee Trust Complex, F-5/1, Islamabad
Email: [email protected]
Mobile #: +92 300 855 0054"