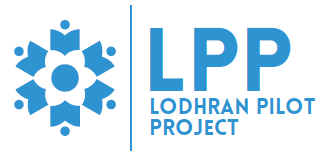 Lodhran Pilot Project
Lodhran Pilot Project
1862 views
Posted date
18th May, 2023
Last date to apply
26th May, 2023
Country
Pakistan
Locations
Multan and Lodhran Office
Category
Monitoring & Evaluation
Salary
140 K
Type
Contractual
Position
1
Experience
5 years
Status
Closed
Scope of role
The MEAL manager will bring significant experience and, the latest ideas to lead on M&E system implementation, review, and evaluations, MEAL budgeting & recruitment as well as support to program development and research unit in proposal writing, holding research and developing log frames. The position holder will ensure that LPP's core programs and donor-funded projects are supported to ensure the quality, effectiveness, and appropriateness of their programs. It will be compulsory for the position holder to capture lessons learned and communicate in various capacities with the senior management of the organization to further build on and bring strategic changes in the program design.
Specific responsibilities
- Lead the existing M&E system in LPP and ensure accountability to donors and other key stakeholders including the beneficiaries.
- Develop monthly departmental reports covering key challenges, areas of improvement, and MEAL insights to improve program efficiency
- To agree upon minimum standards for various project activities when and where required for onward process monitoring.
- To develop his/her monthly work plan in accordance with project M&E framework for onward monitoring purposes.
- To track, monitor & validate the progress of the project against DIP and ensure timely reporting to donors as per the agreed timeline.
- To highlight deviation and variance in progress against project DIP and share with PM/M&E unit for informed decisions making.
- To facilitate and support any initiative related with MER like baseline, evaluations, and assessments required by donors or internally initiated.
- To coordinate with relevant project stakeholders, especially with donors as per requirement and provide facilitation accordingly like in field monitoring visit etc.
- To regulate central M&E units for any technical inputs and concern donor as per agreed protocols.
- To ensure CRM (Complaint Response Mechanism) Policy in the project and its compliance with the centralized mechanism submit CRM/Accountability Report month-wise.
- To develop the M&E framework of the project as per donor guidelines [if not previously developed].
- Designing of monitoring checklist/tools/templates for monitoring of project activities as per donor guidelines.
- Close coordination with the program development unit and ensure that MEAL resources are included in proposal development
- Build strong relationships with the field teams, lead and provide support as required to ensure MEAL system is understood and supported activities at all field levels
- Work in close coordination with the program leads to ensure that MEAL is an integral part of the program implementation leading to enhancing quality and accountability
- Manage the performance and efficiency of the direct reports to the MEAL unit through performance management, coaching, mentorship, training, and development
- Devise and manage a MEAL training program at the organizational level aiming at increasing the capacities of the M&E staff in all LPP offices
- Develop assessment tools, hold evaluations and assessments as per project and program requirements
- Extend support to MEAL teams on specific projects providing management oversight, backstopping, and problem-solving in case of any challenges
- rafting, finalizing, and sharing success stories and case studies with the communications department to be included in newsletters and annual reports
- Oversee the recruitment of appropriate MEAL staff .
- Any other task assigned by the supervisor/senior management
Qualification and Experience
Master or equal to master preferably Social Sciences.
At least 5-7 years working experience in Monitoring, Evaluation, Accountability and Learning preferably in rural area South Punjab
Excellent analytical and report writing skills