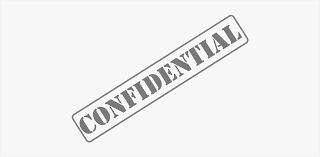 HHA
Trainer Beautician (Female)
HHA
1635 views
Posted date
19th May, 2023
Last date to apply
26th May, 2023
Country
Pakistan
Locations
Peshawar, Khyber & Nowshera
Category
Training & Development
Type
Contractual
Position
1
Experience
3 years
Status
Closed
Job Description:
Develop and deliver training programs with the necessary knowledge and skills in various beauty treatments.
Conduct theoretical training sessions, workshops, and demonstrations for beauticians at different levels of expertise.
Create training materials to Develop training manuals, visual aids, presentations, and other educational materials to support the training programs.
Assess trainee progress.
Stay updated with industry trends.
Maintain training facilities and equipment.
Provide mentorship and guidance.
Collaborate with other trainers and departments
Required Skill Set:
Proven experience as a Beautician or Beauty Therapist, with a strong background in various beauty treatments and services.
Certification or relevant qualifications in beauty therapy, cosmetology, or a related field.
Previous experience in training, mentoring, or teaching beauty professionals is highly desirable.
In-depth knowledge of the latest beauty trends, techniques, products, and equipment.
Excellent communication and presentation skills, with the ability to effectively convey information and instructions to trainees.
Strong organizational and time management abilities to plan and coordinate training programs efficiently.
Patience, empathy, and a passion for teaching and developing others'' skills.
Flexibility to adapt training methods and materials based on the needs and learning styles of trainees.
Attention to detail and a commitment to maintaining high-quality standards in training delivery.
Ability to work independently as well as collaborate effectively with a team.
Experience/Education
Certificate/diploma in relevant field with minimum 3 years of Beautician work experience in field/academic
Proven experience as Beautician trainer