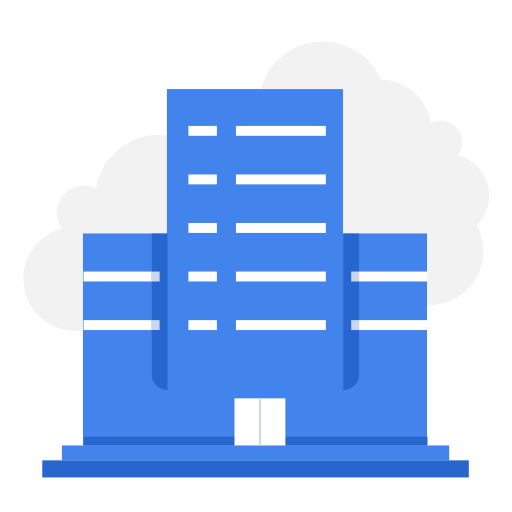 CARE International in Pakistan
Expression of Interest: CALL FOR PROPOSALS
CARE International in Pakistan
2403 views
Posted date
19th May, 2023
Last date to apply
26th May, 2023
Country
Pakistan
Locations
Okara and Vehari
Category
Others
Status
Closed
CARE is a leading global humanitarian and development organization. In Pakistan, CARE International is working in Pakistan from since 2005, PCP (Pakistan Center for Philanthropy) Certified organization and has a MoU with Ministry of Interior (MOI) and the Economic Affairs Department (EAD), Government of Pakistan. CARE's programs focus on helping Pakistan achieve its Sustainable Development Goals especially in the areas of Health, Education, Women's Economic Empowerment and Emergency Preparedness and Response (EPR). Since starting operations in Pakistan, CARE has responded with life-saving support to a series of large-scale disasters. CIP works through its local partners and a range of stakeholders for development, as well as emergency response related interventions, which makes collaboration a key component of its work, across the country. We are a nationally inclusive organization that strives to support the most vulnerable communities all over Pakistan, with particular attention to women and girls and youth.
CARE International in Pakistan has decades of experience in working with marginalized and vulnerable producers and their communities. We work with women, girls, boys and men to unleash women's potential to the benefit of society as a whole. We focus on promoting long-term development through our programs, multiplying impact through evidence, and influencing at a national and global scale.
The project will be implemented in two districts of Punjab Province (Vehari, Okara). The main change pathways of the project are:
Supporting women's empowerment
Increasing women's access to and control of productive resources
Enabling women's access to inclusive markets
Improving nutrition
Multiplying impact, to enable change at scale
a.

The partner will be expected to carry out the following activities:
Implementing partner (IP) will be intensively engaged in Community mobilization in project districts (Okara and Vehari).

IP will Identify 180 villages for interventions. Villages will be selected where farmers (small scale producers) are heavily engaged in potato and maize production.
IP will organize small scale producers into Village Organizations (VOs), total VOs will be 180 in Two districts of project interventions with at least 30 members.
Support CARE international in Pakistan to build the capacities of the 180 small scale producers VOs on the following:

Institutional strengthening of VOs
Support CIP in Implementation of Farmers field and Business School approach
Train the communities in climate SMART agricultural practices, food and nutrition security.
Build capacity of Extension workers (Agriculture and livestock) to ensure effective and efficient service delivery.
Provision of Kitchen Gardening Trainings to 180 small scale producers' groups (one in each village). This training will be of community level.
Provision of inputs for pilot Kitchen Gardening plots
Support in development of 03 water reuse and recharge infrastructure schemes and trained the communities of small scale producers.
Provide 10 clean drinking water facilities/ infrastructure schemes.
Organize 06 farmers melas
Support CARE International in Pakistan in mainstreaming its financial inclusion approach of village savings and loans associations (VSLAs) in 180 villages.
Establish health camps in each village (180) for farmers.
Support CARE International in Pakistan to implement its gender mainstreaming campaign.
Disseminate gender equality/mainstreaming messages
Engage men and boys as allies of gender mainstreaming
Develop Men Action Group on gender mainstreaming that's should be trained by role model men
Organize gender mainstreaming trainings for Men Action Groups
Considering Men Engage, identify role models (gender mainstreaming champions)
Identify Inspiring role models (Gender Equality Champions) to support in gender mainstreaming campaign.
Awareness creation by role model men (sessions, theater for development, community dialogues)
b.

Project Location
Project locations: Punjab (Okara and Vehari)
c. Target Audience
The aim is to reach 1675972 Beneficiaries (76032 direct & 1599940 indirect)
The outreach will be segregated as 49% women and 51% men.
All applications will be reviewed against the eligibility criteria defined below. NGOs/Not for Profits that do not meet the eligibility criteria will be automatically disqualified.
Details attached
Apply By:
Please send you Queries at below address latest by 23rd May 2023. Email: [email protected]
Eligible and interested NGOs/ Not for Profits must submit their application package along with the soft version of the proposal in a USB in a sealed envelope through registered courier to the below address by or before May 26th- 2023.
Applications submitted by any other means will not be considered.
Address:
Project Manager – She Feeds the World (SFtW) Program Plot#1-E, Street 46, Bazar-4, Class III, Shopping Center Sector I-8/2, Islamabad
Phone: 051- 4939102-3