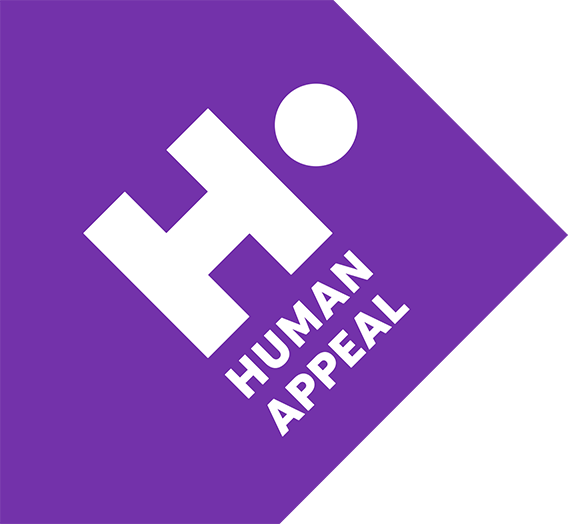 Human Appeal
Global Programme Assistant - Remote
Human Appeal
3636 views
Posted date
15th May, 2023
Last date to apply
30th May, 2023
Country
Pakistan
Locations
Islamabad
Category
Development Sector
Type
Contractual
Position
1
Status
Closed
Here at Human Appeal (HA) we have an exciting opportunity for a Global Programme Assistant to be based remotely. This is a 6 month fixed term contract, renewable depending on availability of funding and performance with a competitive salary. You will be reporting to the Programme Manager. HA is a faith-based charity that aims to abolish poverty by providing humanitarian aid, sustainable development programs and championing advocacy for our beneficiaries worldwide.
Please note this role is open to candidates globally- ideally a location with established HA office.
Main Job Purpose
To provide administrative support to the Programmes Manager and Senior Programmes Coordinator in the implementation, coordination and monitoring of Human Appeal (HA)'s international programmes, as well as supporting in the process of collecting and presenting project feedback to HA partners and/or donors. All with a view to ensuring the smooth operational running of HA's international programmes in order that as many beneficiaries as possible can be adequately supported by our charity.
Key duties and responsibilities of the Global Programme Assistant:
Support the management of projects through the project life-cycle including; project design, planning, implementation, monitoring evaluation and learning

Support the preparation of all key paperwork, review of proposals, funding agreements, partnership agreements/contracts etc. in relating to the full programme management cycle

Assist in the review of narrative and financial reports for prospective and existing donors regarding projects overseas

Provide necessary field-based information updates to meet requirements of the Communications, Donor Care and Fundraising teams

Assist in coordinating regular field trips for the Programmes and FR (REACH programme) teams so that they can carry out project audits, monitoring and visibility needs.

Maintain detailed records of projects and donors through effective use of our internal systems and Salesforce database

Assist in the development of HA Programmes department's project materials, trainings and toolkits

Provide ad-hoc administrative support to the Programmes Team, including routine office tasks

Liaise with relevant HA Field Offices and partners to prepare and edit project proposals where requested

Support the compilation of donor and partner correspondence, contracts, etc. when required

Responsible for scheduling and booking rooms for Programmes meetings, compiling agendas, recording minutes and then circulating minutes and action points

Lead on processing invoices for payment by finance on the financial management system.

Submitting/follow up with finance for approval on budget review of new projects

Regularly update and follow up with FOs for collating information for key databases including Programme Management Matrix and Payments Tracker

Lead on follow up for the submission of monthly reports from field offices, and assist in reviewing these.

Lead on collating documents for partner due diligence

Supporting with the compilation of internal communications

Playing a support role during inception periods for major new projects, e.g. emergency response projects, under the supervision of the Senior Programmes Coordinator

Attend regular team meetings and contribute to the overall smooth operational running of the Programmes department

Keep up to date with the major issues pertaining to international development and humanitarian response
Experience and Technical Competencies
Minimum Bachelor degree, ideally in a relevant field such as Social Sciences or International Development.

Minimum 3 years of experience in providing administrative support in a paid or voluntary capacity, ideally with an I/NGO.

Computer literate and experienced with MS Office Suite and Auditing software

Fluent English is essential. Additional languages (e.g.,Arabic, Urdu) are desirable

Passionate and knowledgeable about the international development sector
Apply By:
HOW TO APPLY:
We are looking to appoint this role ASAP and will be reviewing applications on a rolling basis, so for the best chance of success please click the following link; and apply today to become our Global Programme Assistant we would love to hear from you.
https://humanappeal.peoplehr.net/Pages/JobBoard/Opening.aspx?v=6523c8d6-b59e-4727-963a-f261b3fcce45
Please note that we will only be contacting the Shortlisted candidates.
*Female candidates are highly encouraged to apply*