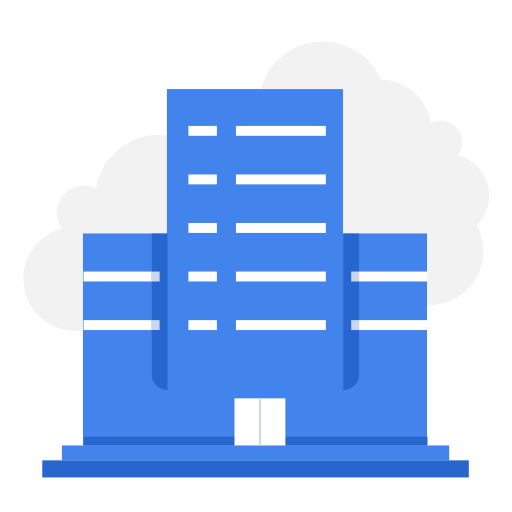 Relief International
Enterprise Development Master Trainers
Relief International
2779 views
Posted date
10th May, 2023
Last date to apply
29th May, 2023
Category
Business & Corporate Services
Status
Closed
Introduction
Relief International is a leading nonprofit organization working in 18 countries to relieve poverty, ensure well-being and advance dignity. We specialize in fragile settings, responding to natural disasters, humanitarian crises and chronic poverty. Relief International combines humanitarian and development approaches to provide immediate services while laying the groundwork for long-term impact. Our signature approach-which we call the RI Way-emphasizes local participation, an integration of services, strategic partnerships and a focus on civic skills.
Relief International is looking to hire the services of an individual trainer(s)/reputable firms with experience in enterprise development to design and conduct enterprise development training in Peshawar, Nowshera and Swabi district of KP.
Background
Relief International in partnership with US state department, Bureau of Papulation, Refugee and Migration is implementing a project, named Preventing the primary and secondary impacts of the COVID-19 pandemic on off-camp Afghan refugees in Khyber Pakhtunkhwa, Pakistan, with Program Goal of Afghan refugees have improved resilience, self-reliance, economic empowerment and increased chances of living a healthy, safe and dignified life.
To increase the income of target beneficiaries in program districts, RI is building technical capacity of 600 men and women under 10 occupations. Half of the target beneficiaries, 300 will be receiving Enterprise development training to start their own business and remaining 300 beneficiaries will be placed in services sector for economic empowerment.
Objectives of the assignment
To design and develop enterprise development training material
To design and conduct Enterprise Development training for business startup with the consultation of Relief International.
To Plan and Conduct 4 days long 16 enterprise development trainings by using developed training material, IEC material, Hand book and training manual.
To equip the target community with the required tool and techniques to start and run proposed businesses successfully.
Scope of Work
To develop EDT material i.e. IEC, Training manual/hand book ect
Travel to field and conduct field based EDT
Impart trainings on EDT in targeted areas of Nowshera, Peshawar and Swabi
Training duration, participants and district wise target
| | | | | | | |
| --- | --- | --- | --- | --- | --- | --- |
| DISTRICT | BENEFICIARIES | GROUPS | MALE GROUPS | FEMALE GROUPS | NO OF EDTS | DURATION |
| PESHAWAR | 182 | 9 | 3 | 6 | 9 | 4 days |
| NOWSHERA | 58 | 4 | 1 | 3 | 4 | 4 days |
| SWABI | 60 | 3 | 1 | 2 | 3 | 4 days |
| TOTAL | 300 | 16 | 5 | 11 | 16 | 4 days |
Training Delivery
The selected individual will deliver the training according to Trainer's Manual and session plans provided by the individual. Trainer's Manual have visual illustrations, background material, and guidance notes on session plans. Master trainers females and male will be required to complete this task and break up of groups gender wise is mentioned above. The training participants would be provided/identified by RI. The key topic will include,
Enterprise Development Training (EDT)
Basic concepts of business and business cycle
Identification and selection of business
6 principles (6 Ps) of marketing
Essential entrepreneurial competencies
Market Assessment (link with 6 Ps)
Supply and value chains (demand and supply)
Budgeting, costing and business feasibility development
Book-keeping/record-keeping
Business Plans (preparation and checking)
EDT Functional Literacy
Business Management (BM)
Basic concepts of business and business cycle management
Selection of business and its management
Essential entrepreneurial competencies
Types of business
Assets Management
What are assets and what is their management?
Effective management and operation of given assets
Effective management of livestock and other livestock-related assets
Financial Literacy
Budgeting and costing (Importance of a budget, how to make a simple budget,
staying within your budget, and record-keeping)
Savings (Concept and importance of saving, saving types and their benefits, recordkeeping)
Expected result of EDT
By the end of the training, trainees should be able to:
Understand and discuss the basic concepts of business and relate it to their future business.
Understand and discuss the steps involved in enterprise establishment and development.
Know the techniques of feasibility survey and market survey.
Know the importance of linkages and able them how to create productive linkages.
Identify the economic opportunities that are prevailing in the commercial market and plan how to start a business.
Maintain records of day-to-day transactions.
Equip the trainees with the technique of how to run a successful enterprise
Methodology
A participatory and interactive training environment will create in which plans develop based on experience sharing and local examples related to the field. The opportunity of group assignments, interactive presentations, and related case studies will be provided to the participants to link interactive discussion, experience sharing, and presentations. The trainer will focus his/her role as facilitator and ensure the opportunity given to discuss and practice the taught contents.
Master Trainer
Relief International is looking for qualified male and female Master Trainer in Peshawar, Nowshera and Swabi district to start and complete the assignment in 5 days
Key tasks of the assignment:
The individual/ Master trainers will be responsible of the following tasks within 5 days of signing of the contract
Develop module for entrepreneurship training comprised of planning a business, business management, Marketing Plan & Management, Production/Operation Plan & Management, and Financial Plan & Management.
Training manual will be in Urdu language with pictorial presentation
Preparation of business plan for each training participant
Design pre and post training assessment tool by considering the literacy rate of the participants of the training
Training plan with deadlines of submission of deliverables
Conduct assigned groups EDT, each session of Four days including market survey during the activity
Submission of training report including analysis of pre and post assessment of the sessions
QUALIFICATION AND EXPERIENCE:
Master trainers shall have demonstrated capacity and capability to undertake similar assignment. Education, relative experience as trainer, experience in rolling out training programmes, local knowledge and understanding will form the basis for selection as defined below.
 Master Trainer:
a. He/she should have significant experience in leading and co-leading similar assignments with valid documentary evidence.
b. Strong track record with at least 5 years of experience in developing training modules, and in designing and rolling out training programmes (of national/provincial scale) with national and/or international agencies including UN agencies, World Bank, ADB, IFAD, BISP and others.
c. Demonstrated experience of successfully designing and conducting trainings specifically on themes of Enterprise Development, Asset/Basic Business Management, Functional and Financial Literacy, and having successfully completed 5 ToTs on same/similar thematic areas.
d. The applicant should have a Master degree in relevant discipline or 16 years of education
e. Have adequate knowledge and understanding about local and regional gender dynamics as well as understanding of context related to culture, security, rural life, and training of women and diverse participants.
Duration of the assignment: 19 May 2023 to 30th May 2023
Amount: For each session will be of 4 days in target location in Peshawar, Nowshera and Swabi and Master trainers will be paid from PKR 55,000/- to PKR 65,000/- (including tax) for each session. S/He will be responsible for his food and travel and all other costs for arrangement of venue and stationery will be managed by organization.
Application Information: All applicants will submit their resume before 15th May, 2023 on Brightspyre.
Organization will arrange training venue, Lunch/ refreshments, stationery for participants and other expense.
Master trainers/trainer will be responsible for boarding, lodging and Fleet managements of their team/trainers to multiple training Venues in Peshawar, Nowshera and Swabi district of KP.
Only shortlist Trainers/Master Trainers (Male & Female) will be invited for presentation/Interview.
The Master/trainers having experience in similar areas will be given weightage.
Payment schedule: The Master trainer will receive payment as per following deliverables;
30% at the time of signing of contract
50% at the completion of the sessions
20% on submission of final reports
It is important to note that Master trainer will produce NOC from his/her department.
Requirements
---
Requires you to upload profile photo.