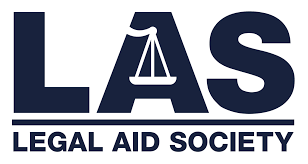 Legal Aid Society
3216 views
Posted date
11th May, 2023
Last date to apply
31st May, 2023
Country
Pakistan
Locations
Karachi
Category
Monitoring & Evaluation
Type
Contractual
Position
1
Status
Closed
| | |
| --- | --- |
| Position Title: | Monitoring and Evaluation Officer |
| Location of Work Station: | Karachi |
| Type of Job: | Contractual |
| Reporting to: | M&E Manager |
JOB PURPOSE:
This role requires technical and professional experience in the field of Monitoring and Evaluation (M&E). The M&E Officer will be responsible for supporting the M&E team in the design, implementation, and management of M&E activities for various programs at the Legal Aid Society (LAS).
KEY DUTIES AND RESPONSIBILITIES:
• Assisting in the design and development of Monitoring and Evaluation (M&E) plans/frameworks for various programs including overall project M&E as well as rapid assessments, mid-term project review, impact evaluations, etc.
• Assisting in the implementation of these M&E plans:
• Leading the development of M&E/data collection tools in accordance with these M&E frameworks
• Leading the implementation/administration of these tools and data collection activities for M&E
• Conducting regular field visits to respective program district sites to monitor program implementation and ensuring data quality
• Conducting spot check observations in addition to regular field visits for cross-verififcation and Quality Assurance (QA) purpose
• Updating and reporting red flag observations based on field visits conducted on monthly basis to report back to program teams and senior management
• Leading the data entry, cleaning, analysis and visualization for the data collected to inform program improvement and decision-making
• Developing and maintaining program databases and tracking systems through strong coordination with the program teams' M&E focals
• Reporting on monthly and quarterly progress against set targets for indicators by maintaining indicator tracking sheets
• Reporting on weekly progress by reviewing indicator datasheets maintained by program teams at LAS
• Assisting in drafting monthly, quarterly and annual M&E progress reports:
• Developing regular M&E field and/or spot check reports along with progress reports
• Ensuring compliance with donor reporting requirements and standards
• Supporting the development and dissemination of program success stories and best practices
• Maintaining strong coordination and timely communication with M&E focals from respective program teams by:
• Providing and receiving regular updates regarding key M&E components and deliverables
• Leading and conducting regular training and capacity building as well as data management sessions/workshops for M&E focals
• Providing technical and administrative support to respective program teams in all process-level tasks such as reviewing and administering data collection tools and analysis reports, conducting desk review etc., as per need and requirement.
• Regularly updating the Program Activity and M&E calendars as per field schedules
• Regularly reviewing the respective program google drives to supervise and ensure data quality and complete MOVs against respective indicators as per M&E plans
• Regularly reviewing the LAS M&E google drive and update regularly as required
• Attending all M&E check-ins and other relevant meetings and recording status updates/meeting minutes for later reference
• Perform any other official task as assigned by the M&E Coordinator/Manager
EEO Statement:
Integrated into our shared values is LAS's commitment to diversity and equal employment opportunity. All qualified applicants will receive consideration for employment regardless of sex, age, race, color, creed, religion, disability, sexual orientation, gender identity, or any other characteristics or conduct protected by law. LAS is committed to being an inclusive organization where all people are treated fairly, recognized for their individuality, promoted based on performance and encourage to strive to reach their full potential. We believe in understanding and respecting differences among all people. Every individual at LAS has an ongoing responsibilty to respect and support a diverse environment.
REQUIREMENTS AND CORE COMPETENCIES
Bachelor's degree in a relevant field (Economics, Research and/or Evaluation, International development, Statistics, Project Management, Social Work etc.)
Minimum of 2 years of professional experience in the M&E field
Ability and comfort with conducting frequent field visits to program districts/sites
Knowledge of M&E standards and practices
Some experience working with international donors preferred
Knowledge and working experience with quantitative and qualitative data collection and analysis methods
Demonstrable proficiency with data visualization tools and software (e.g., Excel, Tableau)
Fluency in English and Urdu, preferably Sindhi as well
Creative, energetic, and demonstrable passion to learn more
Ability to work independently on assigned tasks with minimal supervision
Strong interpersonal skills and ability to work in a team-oriented environment
Application Process
Interested candidates may apply online latest by 31st May, 2023.
If you have any questions about this vacancy or the application process, please contact HR department at

[email protected]

For further information about LAS please visit http://www.las.org.pk.