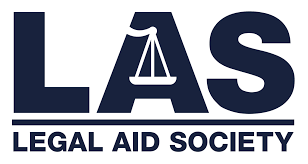 Legal Aid Society
5710 views
Posted date
29th December, 2022
Last date to apply
12th February, 2023
Country
Pakistan
Locations
KARACHI
Category
Program Management
Type
Contractual
Position
1
Status
Closed
JOB DESCRIPTION OF
PROGRAM MANAGER
___________________________________________________________________________
Title: Program Manager
Location of Work Station: Sindh (Karachi)
Type of Job: Contractual
Reporting to: Chief Executive Officer/Associate Director
General Description:
A program manager learned in social policy, development and law and experienced in project management is required. Candidate must possess excellent knowledge and understanding of the criminal justice system in Pakistan and rights of Pakistani citizens as under the Constitution of Pakistan.
Primary Job Function:
The program manager will monitor and manage various rule of law/governance related initiatives and coordinate, plan, supervise the implementation of various awareness clinics, training sessions, litigation progress, and collaborations with other CSOs/NGOs etc. He or she shall also be responsible to provide a narrative of the results on a monthly basis.
Principle Duties and Responsibilities:
The program manager will be responsible for the overall implementation a project in Sindh, as per the project work plan and proposal. He/she will be responsible for performing the following duties but shall not be limited to:
To monitor, manage and evaluate research projects;
To prepare project completion reports;
To work and contribute to the team structure that guides the formulation and development of the outcomes as laid out in the LFA;
To review final project reports with the research results;
Develop monthly / quarterly work plans, and manage project evaluation;
Support knowledge management process;
Promote work at various levels;
Develop and Implement Advocacy Strategy for Policy Reforms;
Develop and implement Advocacy strategy of LAS,
Formation and strengthening of community mobilisation groups;
Manage Program resource mobilisation, including project design and proposal writing
Organize National and provincial level learning forums of LAS's Programs/projects, Organize policy advocacy forums;
Establish and maintain good working relationship with media;
Develop and maintain linkages with concerned government departments and relevant ministries, youth networks, media and parliamentarians;
Manage Website development and ensure its maintenance and improved visuals and designs
Ensure processing of project information from relevant programs, dissemination through communication section of the program;
Sharing of information about LAS projects and their achievements with stakeholders;
Manage data of pre and post-tests/evaluations;
Ensure contract database reports are reviewed/modified monthly and kept up to date;
Supervise work of the other team members;
Develop monitoring plans and tools and conducting analysis of data from provinces
Liaises with key stakeholders as required, represent LAS at various relevant forums as requested by Senior Management, assess new program opportunities and assists in developing proposals for such as needed;
Organize trainings, roundtables, networking events and other activities to achieve the goal of the LAS capacity building program;
Works together with senior management team for future program development in community-based/LAS capacity building field;
Develops work plans, budgets and progress reports as required by LAS, donors and other partners;
Consults with project accountant and Finance and Administration Manager regarding best practices for financial administration of project work;
Conduct research into main issues regarding the project;
Organize training for the individual project teams.
Request periodic project reports from individual project leaders;
Document all project events and milestones;
Developing and implementing contingency plans for the program;
Managing and mitigating against risks for the programs;
Identifying processes and procedures for improvement
Undertake any other activity that contributes to the smooth running of the programme.
Any other official task(s) assigned by the Chief Executive Officer/Chairman.
EEO Statement:
Integrated into our shared values is LAS's commitment to diversity and equal employment opportunity. All qualified applicants will receive consideration for employment regardless of sex, age, race, color, creed, religion, disability, sexual orientation, gender identity, or any other characteristics or conduct protected by law. LAS is committed to being an inclusive organization where all people are treated fairly, recognized for their individuality, promoted based on performance and encourage to strive to reach their full potential. We believe in understanding and respecting differences among all people. Every individual at LAS has an ongoing responsibility to respect and support a diverse environment.
REQUIREMENTS
Minimum Qualification MA Sociology or any other social science degree at a master's level.
Preference will be given to project management related qualifications and certifications.
Minimum Experience will be 5 years in related field.
Required advanced level of English, reading, writing for drafting of various reports, also knowledge of Urdu and Sindhi.
Creative, energetic, ability to work independently with minimal supervision.
Ability to work well in a team.
Good computer skills (Microsoft Word, Excel)
Demonstrated flexibility, motivation, and maturity.
Willingness to work and live in harsh conditions.
Application Process
Interested candidates may click apply online or send their CV and cover letter at [email protected] latest by February 12th, 2023.
Only Shortlisted candidates will be called for test and interview.
The organization reserves the right to reject any or all applications.
For further information please visit http//www.las.org.pk.