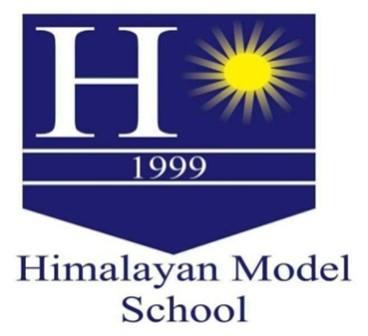 Himalayan Model school (The System)
Himalayan Model school (The System)
4060 views
Posted date
20th December, 2022
Last date to apply
25th January, 2023
Category
Educational Institutes
Status
Closed
Background:
The Himalayan Model school (The System) is in Chakesar Shangla District of Khyber-Pakhtunkhwa. Established in 1999, the school is registered with the Private Schools Regulatory Authority, Khyber-Pakhtunkhwa. The Himalayan Model School recognizes the need to provide a sound educational foundation for children specifically for girls and poor children in Shangla District. The Aim and mission of the school is to generate creativity and imagination among the children to materialize the inherent learning competencies through personal development and character building.
Purpose of the Job
We are looking for an experienced Principal to strategically plan and supervise the operations of the school. The job holder is expected to lead the school and take on challenging tasks. The ideal candidate will be able to actively discover new ways to do the job more efficiently in service deficient environment. The goal is to ensure all activities are carried efficiently and effectively to allow the smooth running of the school.
Key Responsibilities
Prepare and administer the weekly plan and coordinate all activities effectively and devise ways to streamline processes
Recruit and train teaching and support staff and allocate responsibilities on a weekly basis
Ensure the smooth and adequate flow of information within the school to facilitate other business operations
Monitor curricular and co-curricular activities of the school
Supervise inventory of school supplies and the purchasing of new materials with attention to budgetary constraints
Monitor costs and expenses to assist in budget preparation
Oversee facilities services and maintenance activities
Organize and supervise other office activities (recycling, renovations, event planning, etc.)
Ensure operations adhere to policies and regulations
Other tasks as assigned by the Managing Director
Requirements
Proven experience as a Principal in a reputable institution
Familiarity with financial and facilities management principles
Proficient in MS Office
An analytical mind with problem-solving skills
Excellent organizational and multitasking abilities
A team player with leadership skills
MSc/MA in business administration or related field
Fluency in written and spoken English and Urdu. Knowledge of the Pushto language will be an added advantage.
Willingness to live in hard-to-reach areas
The Himalayan Model School (The System) is an equal opportunity employer for qualified male and female candidates. Women and minorities are encouraged to apply. Interested candidates should send their CVs and cover letter latest by January 25, 2023, at [email protected] . Only shortlisted candidates will be called for a test & interview. The school reserves the right to reject any or all applications.