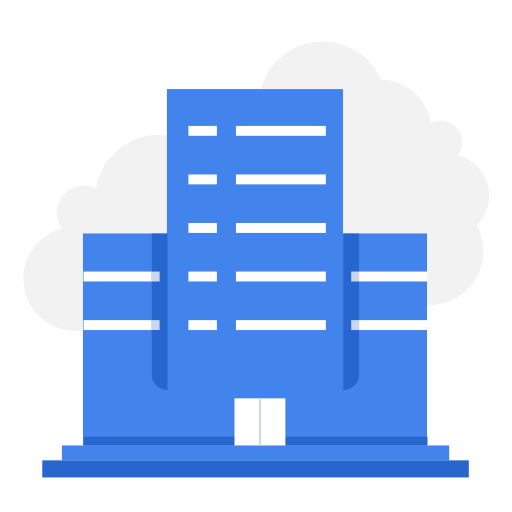 Confidential
Confidential
3949 views
Posted date
19th January, 2023
Last date to apply
19th February, 2023
Category
Software Engineering
Status
Closed
OVERVIEW:
We are looking for a high potential resource, as a Senior Business Analyst, to design, manage, and implement Salesforce on cloud based applications along with building prototypes. The individual is a great team player with top notch business & technical acumen along with excellent interpersonal and communication skills. Abilities, competencies, and experience required for position are listed below:
ORGANIZATIONAL INFORMATION:
Job title: Senior Business Analyst
Department: IT Division
Job Location: Islamabad, Pakistan
Job code: 0004
Pay Grade: PA-7
Job Status: Full Time
Reports to: Head of Technology Division
JOB PURPOSE:
To identify and document the detailed business requirements for technology projects, working with internal and external clients, stakeholders and suppliers. You'll be a bridge-builder, someone who understands how business problems can be solved with the use of technology systems and infrastructure. The successful candidate will enjoy significant international exposure to several global customers.
As the successful candidate, you'll lead customer and internal teams to specify the Cloud systems and other tech related platforms. You'll have the ability to analyze global partners' existing systems and lead integration planning with their best-in-class systems and services. As one of their principal consulting leads, you'll be an outstanding technical and business communicator with great presentation skills, able to lead customer and internal teams.
KEY ACCOUNTABILITIES:
Building partnership relationships between multiple departments in both internal and in customers' organizations.
Driving an understanding of the enterprise and processes, and delivering solutions to each of the unique business challenges and opportunities presented by each engagement.
Partnering with senior IT technical resources to build strong solution proposals, business, functional and technical design documentation, and high quality bug-free implementations.
Developing compelling strategic communications and documentation for each engagement: use cases, user stories, user acceptance plans, Sales force journeys, process flows, requirements documents, and others.
Delivering against operational efficiency and solution delivery metrics.
KNOWLEDGE, SKILLS AND EXPERIENCE:
A graduate-level degree preferred in Business Studies, Business Administration, IT, Management.
5+ years of business analysis experience in BSS/OSS systems, Cloud deployment and integration. This will specifically include HR, CRM, QA, billing, financial systems and other related domains.
Demonstrated expertise in driving technology-type business processes & technical design.
Communications and media industry experience, particularly in a systems integration consulting role, are a plus.
Expert knowledge of process modeling techniques (UML, MDI, RUP, etc.).
Fluency in the language and execution of eTOM, ITIL, Agile, SDLC management, and SEI CMMI standards.
Outstanding written and oral communications skills, including customer-facing presentation experience.
Thorough and up-to-date understanding of analysis approaches, tools and techniques commonly applied in the consulting field.
Strong stakeholder management.
Strong analytical thinker.
Ability to work on multiple projects concurrently.
Strong verbal and written communication skills.
Business process and data modeling experience.
Good understanding of OSS-BSS solutions and processes
Experience in Salesforce & Workday like platforms.
Technical & Soft Skills:
Ability to apply theoretical knowledge in business context.
Strong business understanding of Salesforce platform specifically regarding Apex Triggers, Visual force Pages, Components, and Enterprise Architecture.
Excellent Interpersonal Skills and communication skills with the ability to communicate ideas and technical issues clearly to others.
Technology industry experience, particularly in a systems integration consulting role, are a plus.
Expert knowledge of process modeling techniques (UML, MDI, RUP, etc.).
Proficient in Oracle.
Experience with analysis or modeling tools like Visio, Cacoo, EdrawMax, Lucid Chart, Smart Draw, Pencil Project, and Draw.io. etc.
Excellent data analysis skills.
Project management experience.
Excellent systems analysis skills.
Experience managing stakeholders.
Outstanding written and oral communications skills, including customer-facing presentation experience.
Comprehensively capture processes and data flows.
Creation of business and technical documentation.
Understand workflows and authorization/approval mechanisms.
Discuss and guide colleagues through complex processes.
Evaluate the effectiveness or otherwise of these processes.
PROBLEM SOLVING / DECISION MAKING:
Knowledge development: Keep up with relevant developments, technological and market-related, in your own field of specialization, develop and maintain your own network and exchange knowledge with other professionals.
Monitor and evaluate IT service and performance are in line with contract agreements and specifications.
Advise: Advises management and stakeholders on IT developments, issues and solutions and supports decision making on technical issues.
Instruments, guidelines and procedures: Specify, (co)develop and maintain techniques, procedures and guidelines within the own functional area.
What we offer:
We offer friendly working environment, competitive salary package (cash salary + benefits) and professional growth through dynamic working environment and on the job training and capacity building opportunities.
We are an equal opportunity employer that values diversity and commitment at all levels. All individuals, regardless of personal characteristics, are encouraged to apply. Employment policies and decisions on employment and promotion are based on merit, qualifications, performance, and business needs. The decisions and criteria governing the employment relationship with all employees are made in a non-discriminatory manner, without regard to race, religion, color, national origin, sex, age, marital status, physical or mental disability, medical condition, veteran status, or any other factor determined to be unlawful by federal, state, or local statutes.
Apply By:
Send your CV/ Resume and a cover letter at: [email protected] with subject line "Senior Business Analyst" By 19 February, 2023.
CVs will be reviewed on a rolling basis. Only shortlisted candidates will be contacted for assessment & interview.