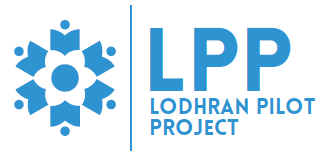 Lodhran Pilot Project
Lodhran Pilot Project
1054 views
Posted date
26th January, 2023
Last date to apply
2nd February, 2023
Country
Pakistan
Locations
Multan
Category
Computer and Information Technology
Salary
60000
Type
Contractual
Position
1
Experience
2 years
Status
Closed
Relevant Experience:
Bachelor's degree in Computer Sciences; at least 3 years of progressively responsible work experience directly related to the duties and responsibilities specified.
Job Description:
Manage technology services that meet operational requirements in a designated area(s) of the organization.
Serves as the lead IT liaison with senior management & administration, staff, and professionals in a designated area(s) to understand needs and collaborate across lines in meeting those needs.
Directs and coordinates the local implementation of LPP IT operations, projects, and programs, ensuring alignment of IT services with the business needs of the area(s) and adherence to established project management principles and best management practices.
Reviews vendor contracts and coordinates IT purchases (hardware, software, and services) to ensure effective deployment of solutions aligned with user needs.
Participates in the development, implementation, and maintenance of policies, objectives, and short- and long-range IT planning, with an emphasis on advocating for the needs of the area(s) supported; implements tracking and evaluation programs to assist in the accomplishment of established goals.
Participates in the documentation and implementation of policies and standard operating procedures consistent with those of LPP to ensure the effective operation of an organization.
Participates in the development of IT Service Catalog offerings, Service Level Agreements, and Operating Level Agreements consistent with the needs of the organization.
Participates as a member of the IT management team in planning, problem resolution, and reviewing department performance.
Performs miscellaneous job-related duties as assigned.
Knowledge, Skills, and Abilities Required
Knowledge and understanding of the current and developing strategic information requirements of an organization.
Knowledge of current trends and developments in information technology.
Knowledge of financial/business analysis techniques.
Strong ability to develop unique and catchy power point presentations
Strong interpersonal and communication skills and the ability to work effectively with a wide range of constituencies in a diverse community.
Skill in organizing resources and establishing priorities.
Strategic planning and advanced leadership skills.
Ability to develop requests for and evaluate proposals in reference to leading-edge information services technology.
Ability to provide strategic guidance and development of existing and/or proposed systems.
Ability to foster a cooperative work environment.