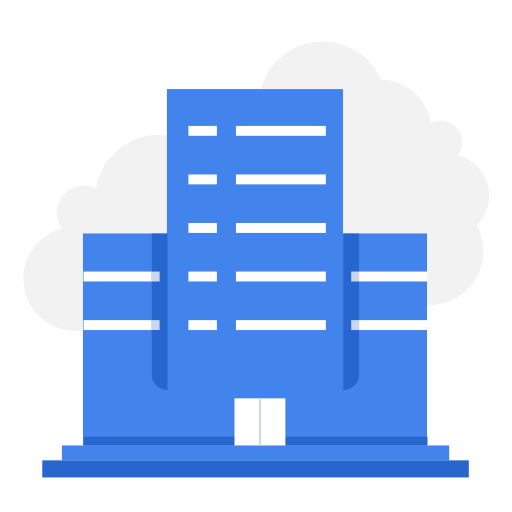 Confidential
Logistics and Procurement Officer
Confidential
2618 views
Posted date
20th January, 2023
Last date to apply
6th February, 2023
Category
Purchasing & Procurement
Type
Full Time
Position
1
Status
Closed
Pakistan Red Crescent Society (PRCS) aims to relieve the suffering and save the lives of people affected by armed conflict, protracted crisis, and acute disasters. We work through a combination of channels, considering collaboration with Red Cross Movement actors to respond, both in terms of efficiency and effectiveness, to any given crisis. PRCS is a leading Humanitarian Organization of Pakistan committed to prevent and alleviate human sufferings by mobilizing the power of humanity through volunteers.
PRCS has been working in partnership with Norwegian Red Cross through a country office set up within the PRCS premises. The purpose of the Country Offices (CO) is to ensure implementation of Norwegian Red Cross International Strategy at country level through program support to the National Society partner, as articulated and established in the approved Country Framework. This means that the CO is responsible for ensuring results-based project management, risk management, and operational in-country Movement coordination. Furthermore, the CO is responsible for ensuring project implementation in support to NS partners, in line with established project agreements and project plans. The CO ensures sound technical quality of all country projects, in line with established technical standards and best practices. The CO ensures that Norwegian Red Cross program support is based on regularly updated humanitarian needs analysis in line with established practices. The CO represents Norwegian Red Cross in-country with regards to external partnerships and relationships.
Job Description Norwegian Red Cross
| | | | |
| --- | --- | --- | --- |
| Title | No of Positions | Wage Frame | Contracting Organization |
| Logistics and Procurement Officer | 1 | According to NorCross Pakistan wage framework | Pakistan Red Crescent Society (PRCS) |
| | | | |
| --- | --- | --- | --- |
| Department: | International Programs and Preparedness | Reports to: | Country Program Manager |
| Unit: | International Programs | Updated by: | |
| Country: | Pakistan | Last updated: | January 2023 |
Purpose
The logistics and procurement officer will undertake all logistics and procurement activities of Pakistan country office. He/she will ensure compliance with donor & internal requirements in country procurement.
Strategic Responsibilities
Secures timely and quality logistics services including procurement process in support of organization's humanitarian project deliveries and in accordance with professional standards
Coordinates with the country program and finance team, regional technical support teams and cooperation with IFRC and ICRC in the region.
Works closely with Host National Society (HNS), guide and ensure compliance on the logistics and procurement undertaken for organization's funded projects
Aid in setting up frameworks for local vendors for procurement in line with organization's standards and procedures
Operational Responsibilities
Operational responsibilities
Coordinates logistics and procurement processes in the country in accordance with organization's standard procurement practices.
Maintains an accurate and up-to-date supplier information database for regularly purchased items and keeps informed of local market conditions.
Ensures, through market investigation, that all purchased goods meet international standards, are fit for their intended purpose, and have (where required) appropriate inspection certificates.
Prepares request for payments ensuring the full supporting documents are in place and ensures that payment requests are signed in accordance with standard accountability matrix.
Manages contractual engagement and services for the Pakistan country office and delegate housing
Fleet management
Acts as the main focal point for all fleet needs and activities in the country, including fleet maintenance and oversees the adherence to driving rules and regulations.
Arranges airport movement at arrival or departure for all personnel and visitors and prepares a welcome pack for delegates including phones and sim cards, as required.
Monthly review of Logbooks of organization's operated vehicles in the region.
Perform analytics on mileage vs fuel expense
Warehouse management
Responsible for organization's prepositioned goods where such exist and provides country offices and partners with warehouse training according to needs.
Ensure safeguards in Warehouse where organization's funded inventory is maintained.
Perform periodic inventory counts.
Build the capacity of all the relevant staff on procurements process.
Support Host National Society (HNS) programs within logistics matters as well as to monitor and assess the risk associated with logistics component of all supported programs
Coordination and cooperation
Represents the organization by participating in logistics meetings, supports and participates in trainings hosted by relevant partners, emergency response; supports and deploys to emergency response missions of the organization.
Perform duties and tasks not covered in this job description and provide support to colleagues when necessary and assigned by the line manager
Logistics development
In close cooperation with Regional Procurement Officer follows up, executes and provides input to the logistics development programs in the region.
Drivers, cleaners/support staff management and maintenance of offices in collaboration with PRCS.
Coordinate outsourced functions such as housekeeping, conferencing, gardening and catering to ensure cost effectiveness and service delivery in accordance with agreements.
Ensure that all in-coming international staff are well facilitated, and that they return all equipment, assets and any other property in their possession before they are signed off.
Ensure proper maintenance of office equipment as well as the provision of office consumables.
Coordinate with the staff for the management of mobile phones, monitoring, monthly costs and ensure that the bills are paid on time.
Ensure that all utility bills are settled in time and that there are no service interruptions.
Work with the security Coordinator/country manager to enhance security in the office premises.
Make necessary travel arrangements including Visa process, air tickets, hotel bookings etc.
The Logistics and Procurement Officer will liaise with suppliers and service providers to ensure timely and effective delivery of goods and services to regional office in collaboration with the counterparts at the Host National Society.
Liaises with suppliers and governmental offices/authorities when appropriate on the guidance from the line manager.
Collaboration
Consistently provides support to the project teams of the Host National Society and ensures that Norwegian Red Cross rules and guidelines are anchored among Host National Society personnel.
Engages with the Asia Regional Office and with the Country Program Manager to ensure consistent accountability towards Norwegian Red Cross rules and regulations, guidelines, and deadlines.
Mission Specific Responsibilities
This position will be based in Islamabad with frequent travel in the field. Position will also play a strong coordination role between main country office and NorCross field office including PRCS.
Qualifications

Formal Competence

Education:

University Degree (Masters) in Business/Public Administration or preferably in Logistics/Supply Chain Management
Certification of CIPS (Chartered Institute of Procurement and SCM) CIPP (Certified International Procurement Professional) would be an asset

Personal qualifications, skills, and knowledge

Skills and Knowledge

At least five (5) years of work experience in general.
Minimum three (3) years professional experience in logistics in humanitarian sector; including warehousing, fleet management, transportation, customs clearance & procurement.
Experience with Red Cross Red Crescent will be an asset.
Ability to work towards achieving objectives and results.
Ability to cooperate and share competency.
Ability to convince and gain acceptance.
Ability to communicate effectively.
Solution oriented, collaborates well with others and supports others in the pursuit of team goals.
Create a stable and re-assuring atmosphere and is firm and reliable.

Personal Qualifications

We seek a person who.

Successful track record of logistics operation management, in high-risk contexts.
Experience from medical, or water and sanitation logistics including warehousing, transportation, customs clearance and procurement for international humanitarian operations is an asset.
Demonstrable experience from overcoming logistical bottlenecks, legal or other obstacles to carry through with tasks assigned with a solution-oriented approach.
Ability to establish priorities and to plan, coordinate, collaborate and monitor work plans, and to present concise oral and written logistics operations reports, and other supporting documentation.
Abide by and work in accordance with the Red Cross and Red Crescent principles
Fluency in English is a requirement.
Work proficiency in a regional language is considered an asset.
Skills in relevant IT tools, including Microsoft Office.