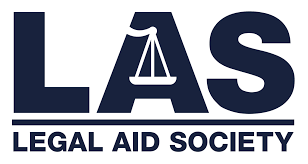 Legal Aid Society
Legal Aid Society
34197 views
Posted date
5th December, 2022
Last date to apply
31st December, 2023
Country
Pakistan
Locations
KARACHI
Category
Research
Type
Contractual
Position
1
| | |
| --- | --- |
| Position Title: | Delivery Associate |
| Location of Work Station: | Sindh (Karachi) |
| Type of Job: | Contractual |
| Reporting to: | Assistant Manager Program Delivery and Program Delivery Specialist |
Organisation background
The Legal Aid Society (LAS) is a not for profit organization with a mission to connect vulnerable and disempowered end users of justice with effective and expedient services for the delivery of justice. LAS starts by listening to the voices of the vulnerable and disempowered within the legal system and combines their needs with the values of equity, fairness and inclusion to change the way we view and tackle present day challenges facing the attainment of justice in our society. The organization adopts a two-pronged approach within the larger framework of access to justice in Pakistan. The first aspect of programming is to provide direct assistance on a case by case and individualized basis through provision of legal representation; akin to plugging in gaps in the provision of legal aid. The second aspect of programming is aimed at systems level repair through the legal empowerment approach which seeks to increase knowledge of law amongst common users for effectuating more access and change within the surrounding legal ecosystem.
Details of Vacancy
LAS seeks to appoint a full-time Delivery Associate to provide programme and research assistance on ongoing projects as they relate to access to justice, accountability and transparency, good governance, rule of law, legal empowerment and sexual and gender-based violence etc. The Delivery Associate will be responsible for conducting and overseeing project and programme activities and research, particularly those relating to law and justice.
Key Responsibilities
Research The successful candidate will assist with research and contribute to developing a policy-driven evidence base.
Indicative tasks include:
Development of data collection tools for quantitative and qualitative data as may be necessary
Data collection, preparation, entry and analysis
Conducting or Assisting with literature reviews
Assisting with manuscript preparation
Program Delivery the successful candidate will be responsible for assisting program delivery
Tasks will include the following:
Plan and Organize various events and trainings;
Conducting Advocacy and Lobbying Meetings with district level stakeholders;
Writing Events and Activities Reports;
Keeping regular track of all field activities;
Keeping track of all the statistical data for all program activities;
Supervising and Monitoring the implementation of various activities;
Assisting in the planning and programming of projects to persons of concern;
Assist in monitoring compliance to the organization's resource allocation framework, providing support and indicating the corrective actions where required and drawing attention of the program manager towards these areas.
Implementing and monitoring the delivery of the media strategy and plan;
Coordination and networking with Implementing Partners and other NGOs, CSO, and CBOs;
Perform any other official task assigned by the Program Manager and Chief Legal Advisor.
Strategic planning and development
The successful candidate will support planning further program ideas and extensions and will actively be involved with LAS and Program Management in program design.
EEO STATEMENT:
Integrated into our shared values is LAS's commitment to diversity and equal employment opportunity. All qualified applicants will receive consideration for employment regardless of sex, age, race, color, creed, religion, disability, sexual orientation, gender identity, or any other characteristics or conduct protected by law. LAS is committed to being an inclusive organization where all people are treated fairly, recognized for their individuality, promoted based on performance and encourage to strive to reach their full potential. We believe in understanding and respecting differences among all people. Every individual at LAS has an ongoing responsibility to respect and support a diverse environment.
REQUIREMENTS AND CORE COMPETENCIES
Minimum Qualification: BA/MA/MSc in Social Science
Minimum Experience will be 2 to 3 Years in related field.
Required advanced level of English, reading, writing for drafting of various reports, also knowledge of Urdu and Sindhi.
Creative, energetic, ability to work independently with minimal supervision.
Ability to work well in a team.
Good computer skills (Microsoft Word, Excel)
Demonstrated flexibility, motivation, and maturity
Willingness to work and live in harsh conditions.
A proven track record of success in varied endeavors
Excellent critical thinking / problem solving ability
A track record of strong initiative, priority setting, and follow-through
Solid interpersonal skills and team-building effectiveness
APPLICATION PROCESS
Interested candidates may apply online latest by 31st December, 2022.
Only Shortlisted candidates will be called for test & interview.
Please email your queries at [email protected]
The organization reserves the right to reject any or all applications.
For further information please visit http://www.las.org.pK
Requirements
---
Requires you to add current salary information.
Requires you to add cover letter.
Resume attachment is required.
Related
---