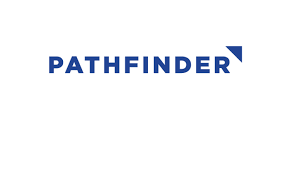 Pathfinder International
Pathfinder International
2218 views
Posted date
5th December, 2022
Last date to apply
11th December, 2022
Country
Pakistan
Locations
Charsadda
Category
Others
Type
Full Time
Position
1
Status
Closed
Pathfinder Overview
Pathfinder International is a global leader in sexual and reproductive health. We place reproductive health care at the center of all that we do—believing that it is not only a fundamental human right, but is critical for expanding life opportunities for women, families, communities, and nations, and paving the way for transformations in environmental stewardship, decreases in population pressures, and innovations in poverty reduction. Pathfinder provides women, men, and adolescents with a range of quality health services—from contraception and maternal care to HIV prevention and AIDS care and treatment. Pathfinder strives to strengthen access to family planning, advocate for sound reproductive health policies, and, through all of our work, improve the rights and lives of the people we serve.
Job Summary
The incumbent will have the overall responsibility as focal person to support Takeda Project in the specified district of Charsadda – Khyber Pakhtunkhwa, to implement and monitor activities related to project implementation, coordination and liaison at District level. Manage the interventions and maintain inventory of project material, help in tracking project activities and support in consolidation of reports, organize reviews, record proceedings, and ensure timely feedback for submission to Program department.
Key Job Outcomes:
Serve as focal person to coordinate the implementation of field Project activities at district level.
Advocate and liaise with district level disaster preparedness groups / District Disaster Management Authority, to create multisectoral coordination groups for disaster preparedness
Support quarterly meetings for multisectoral groups at the district level
Coordinate work planning for health care providers, and community service providers
Supervise and monitor CBO action plans in communities, and plan quarterly meetings with program team
Coordinate and facilitate payments in the field as committed under agreement after due scrutiny and verification. Maintain record of documents for accounting and audit as required by Finance Department.
Attend 20% activities of Partner to observe, validate and support in the field.
Gather necessary data and information to support project implementation.
Coordination with the PI Pakistan Office and project Consultants and keep record of progress/ results/ update share of related activities.
Participate in meetings, record minutes and send them to Pathfinder office to share with supervisor on progress of activities.
Maintain complete pictorial records of all meetings at District level.
Prepare and submit reports as required (monthly/quarterly) with regular time frequency by Program Department.
Facilitate Pathfinder and donor during monitoring visit of activities.
Undertake any other task related to the project as assigned by Pakistan office.
Education and Work Experience
Bachelor's Degree in Social Sciences or other related field
At least 5 - 6 years of experience working with development sector organizations and major responsibility in administration, coordination and understanding of HR matters/procedures.
Minimally Required Job-Specific and Organizational Competencies:
Country Specific Public Health System: Foundational knowledge of countries' public health systems.
Sexual and Reproductive Health and Rights Services: Foundational knowledge of family planning and reproductive health principles, practices and services of assigned program or project, including program or project strategies and indicators.
Passion for Sexual and Reproductive Health Services: Commitment to family planning, reproductive health services, gender, maternal, child health services, and eradication of harmful traditional practices
Ability to deliver training to diverse groups.
Data Processing: Foundational knowledge of data processing.
PC Applications: Foundational knowledge of database and internet applications.
Excellent listening and observation skills, including ability to create trust, support, respect and interact with survivors of all ages, background, and diversity
Excellent coordination skills with demonstrated ability to work cooperatively as a member of a team.
Ability to ensure adherence to applicable laws and regulations.
Demonstrated ability to exercise confidentiality and professionalism
Analysis and Sound Judgement: Foundational analytical and trouble shooting skills. Ability to make sound judgments. Ability to improve processes, promote excellence and demonstrate accuracy and thoroughness.
Languages: Proven ability to write and speak using local language and English language.
Organization, Planning and Multi-tasking: Advanced organizational and planning skills, project planning and management skills. Ability to set priorities, meet deadlines and multi-task with minimal supervision. Proven ability to coordinate activities.
Matrix Management: Ability to thrive in a matrixed organization.
Confidentiality: Ability to maintain confidentiality on work-related issues.
Other Information:
Travel required (40% or less)
Uses cellular and office phone, laptop or desktop computer
This job description format focuses on the main duties of the position and is not intended to list every potential task or assignment.
Duties can and will change to meet the changing priorities of the department and organization.
Application procedure / How to apply:
Interested applicants are requested to include the contact details for at least 3 references in their resume.
Kindly apply through below link:
https://recruiting.ultipro.com/PAT1012PATH/OpportunityCreate?opportunityId=3a01a663-675e-4b69-8ba8-d337c5783df1
Please submit your application via this website no later than December 11th, 2022.
Equal Employment Opportunity Employer Statement
Pathfinder International provides equal employment opportunities to all employees and applicants for employment and prohibits discrimination and harassment of any type without regard to race, color, religion, age, sex, national origin, disability status, genetics, protected veteran status, sexual orientation, gender identity or expression, or any other characteristic protected by federal, state or local laws.
This policy applies to all terms and conditions of employment, including recruiting, hiring, placement, promotion, termination, layoff, recall, transfer, leaves of absence, compensation, and training.
Safeguarding and Protection Statement
Pathfinder is committed to the safeguarding and protection of the people we serve and our staff. We have zero tolerance for any type of behavior that inflicts harm on children, young people, adults, our staff, and partners including sexual abuse, harassment, bullying, and exploitation. We do everything possible to ensure that we recruit only those who are suitable to work with us. We expect that everyone we hire will abide by our safeguarding and related policies and will report any suspected or known violations. This job is subject to a range of vetting checks as legally permitted in the country where they are being hired. By applying, the job applicant acknowledges they understand our intent to verify suitability to work with us.