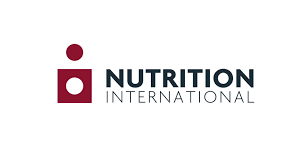 Nutrition International (NI)
Nutrition International (NI)
2854 views
Posted date
30th November, 2022
Last date to apply
11th December, 2022
Country
Pakistan
Locations
Peshawar
Category
Project Management
Status
Closed
1. Background
Nutrition International (NI) plans to work closely with the Khyber Pakhtunkhawa (KP) government to expand the childhood diarrhoea management project through capacity building of 108 master trainers, 760 Lady Health Supervisors (LHSs) and 17068 Lady Health Workers (LHWs) across all districts (including newly merged districts) of KP. This project is designed for increasing the coverage and utilization of zinc supplements and LOORS for the management of childhood diarrhoea through capacity building activities of master trainers, LHSs and LHWs in all districts of KP. Childhood diarrhoea is a major cause of child mortality in Pakistan. 7.7% deaths caused by diarrhoea in children under 5 years of age as per UNICEF 2019 report. As per the Pakistan Demographic and Health Survey (PDHS, 2017), 19% of children suffered from diarrhoea in the past two weeks. In the KP province, the prevalence of diarrhoea was around 21%. The survey showed that overall 71% of the children who were suffering from diarrhoea sought and advice or treatment, for KP 60% children with diarrhoea had this opportunity to seek advice or treatment. Only 37% received oral rehydration therapy (KP 35%) and only 8% received zinc with ORS whereas in KP it was 6.5%. Only 48% children in FATA received advice or treatment for diarrhoea.
2. Role of the Project Coordinator (PC)
For smooth implementation and close monitoring of the project implementation activities by 3rd party; NI intends to hire the services of a'Project Coordinator' with 15 months consultancy contract. The coordinator will be based at NI office in Islamabad. The Project Coordinator (PC) will support the National Program Manager, Child Survival & Development in smooth implementation, monitoring, deliverable tracking, Project Management Dashboard updates, data analysis and reporting functions of this project and maintaining close coordination with implementing partner.
The Project Coordinator will undertake the following activities:
2.1 Liaison with implementing partner and facilitate NPM in coordination with the government
Maintain constant liaison with the implementing partner for smooth implementation of the project

Assist in NPM for maintaining constant liaison with the office of the KP Provincial health authorities especially DG health, PHC, LHWs program and Directorate of Nutrition, to discuss progress, challenges etc

Advocate to all the government officials and field workers for increasing the use of Zinc and Lo ORS together in the treatment of diarrhea among children U5 during reviews and field visits
2.2 Planning and budget management
Prepare a detailed monthly plan in consultation with implementing partner based on TORs for training of master trainers, LHSs & LHWs to ensure effective implementation of the project

Monitor the progress of implementing partner on monthly/quarterly/bi-annual plan to ensure effective program implementation and manage timelines as per Detailed Implementation Plan (DIP)

Participate in NI, implementing partner & LHWs program's planning, coordination and review meetings as per signed contract with the implementing partner

Ensure the smooth disbursement of finances/honorariums & travel expenses related to training & participation of trainees

Participate in the progress review meetings to discuss project progress with the provincial LHWs program, implementing partner and NI.

Coordinate with Implementing partner to plan and organize trainings of master trainers, LHSs & LHWs across all districts of KP
Supervise training sessions and ensure delivery of capacity building sessions as per agreed TORs between NI and implementing party.
Undertake on the job capacity building of the LHWs during field visits
Encourage LHWs to discuss the dosage and benefits with parents and caregivers of children under 5 years during home visits to improve compliance
Develop supportive supervision checklists in consultation with NI CO and Implementing partner to ensure quality service by LHWs
2.3 Trainings and supportive supervision
2.3.1 Training
2.3.2 Supportive supervision
2.4 Support in developing Communication Materials
Provide support to Implementing partner in developing/adapting communication material such as flip book regarding Zinc+Lo ORS which will be used in trainings and facilitate approval from NI Country Office (CO)

Review of any other communication material, developed by Implementing partner, and facilitate internal approvals from NI CO

Prepare messages for social media
2.5 Gender equality
Work with NI country colleagues to ensure gender equality messages are included within project documents and training materials.

Based on project requirements and guidance provided, ensure gender is mainstreamed within other project systems and processes as needed.
2.6 Monitoring
Develop program monitoring mechanism in consultation with NI CO and Implementing partner to monitor the project progress

Undertake field visits for program monitoring to monitor the program implementation and provide feedback for any corrective actions to Implementing partner

Review and consolidate monthly monitoring data on key indicators received from Implementing partner before further sharing with CO-NI

Collect and consolidate data on completion of training activities/targets on a monthly basis, received from Implementing partner, ensuring data is sex- disaggregated where appropriate

Provide update against the key indicators as identified in the Performance Monitoring Framework

Assist in NPM in reviewing and providing feedback to quarterly progress reports received from Implementing partner
Other tasks
Undertake and/or support any other Zinc & ORS related duties as may be assigned by the Country Director or National Program Manager (NPM) for Child Survival and Development.
Deliverables:
Prepare quarterly work plans. This exercise may continue regularly till the completion of the project

Submit monthly data of monitoring visit reports to the National Program Manager (NPM-CSD) on the tasks performed along with suggestions/recommendations for further improvement and the targets to be achieved during the following month

Track deliverables and update NPM on implementation status of targets, identify challenges & their remedial measures through regular communication with NPM

Submit Monthly Activity Report (MAR). Daily Activity Report (DAR), Field visit reports and monthly Invoices to NPM on monthly basis
3. Reporting relationships
Program Coordinator will report to National Program Manager, Child Survival and Development, maintaining a functional relationship with the Country Director-NI, Pakistan. The work schedule is from Monday to Friday.
4. Qualification
Minimum 16 years of education. Master's in public health will be preferred for the position.

Minimum 6 years' experience in development sector

Minimum 3 years' experience in health and nutrition sector, experience of managing heath and nutrition project would be an added value

Proficiency in data compilation and analysis

Good communication and report writing skills
5. Contract duration:
The duration of the contract would be 14 months.
6. Location:
Peshawar based position