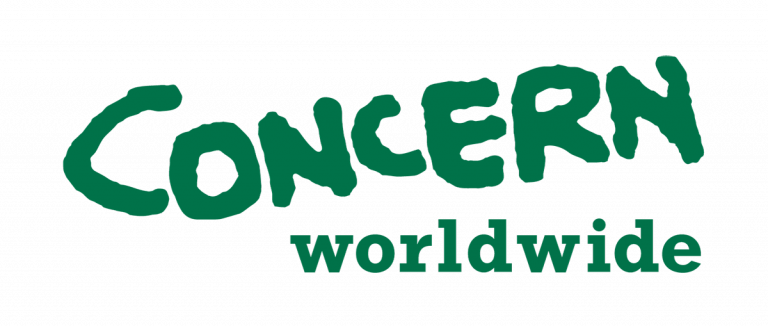 Concern Worldwide
Concern Worldwide
1181 views
Posted date
25th November, 2022
Last date to apply
1st December, 2022
Country
Pakistan
Locations
Hyderabad
Category
Program Management
Status
Closed
As per our Safeguarding Policy we will be checking your valid CNIC, and proof of holding the required qualifications and experience at the time of test/interviews.
All applicants must submit self-declaration (attachment available with JD) of previous criminal conviction as part of the application process.
JOB DESCRIPTION
Job Title: Programme Engineer
Location: Hyderabad, Sindh with frequent travel to projects areas
Reporting Line: Programme Manager
Job Status: Contractual
Job Summary:
The incumbent would be required to provide technical support in designing, implementation & monitoring of infrastructure and WASH component of Concern programmes, in conjunction with local partner organisations, while coordinating with relevant stakeholders. S/he will also support in responding to any emergency response that may be required under the guidance of Programme Manager. The position will also support Concern's partners at the field level and capacity building on technical standards and compliance. The potential candidate will be required to bring in sound programme development and implementation skills for WASH and infrastructure programmes with solid track record of coordinating with government and other stakeholders.
Duties and Responsibilities:
Technical Support and quality assurance
As part of Concern programme team ensure that technical and quality aspects of activities are in line with best international practices and standards and are appropriate to the operating context.
Provide technical support to field staff for their community mobilization work related to construction and management of WASH initiatives.
Provide technical advice and support to all programme teams in planning and budgeting of construction and trainings' activities, including support in assessment of engineering designs and approving these where appropriate.
Support Concern and partners' staff in procurement and selection of contractors and other aspects of contract management as requested. Explore supply chain issues for availability of required material to promote sustainability of systems.
Be prepared at short notice to undertake appropriate duties assigned by Concern management related to development and emergency programmes across Pakistan.
Ensure the BoQs and estimation prepared by the partner's engineers are based on the standards and project available budget.
Participate in project design and proposal discussions, including log frame design and budgeting for WASH Activities.
Practically support field staff in technically feasible site selection for WASH components
Timely report line manager regarding any hurdle in implementation relevant to design at earliest stage of the project and timely provide recommendations
Monitoring, Training and capacity development
Conduct reviews of engineering works and WASH soft component at field level when requested and build the performance capacity of Concern and partners program staff
Capacity building and training of partner's WASH staff as per project requirements
Communicate regularly with the partner's WASH staff, offering support and advice as relevant and taking note of their experiences and suggestions.
Orient WASH field teams on approved design as per approved proposal of the project's hard components.
Ensure the desired outputs and outcomes of the projects are achieved.
Make sure that progress towards the outcome required remains consistent
Promote and maintain focus on the desired relevant projects outcome.
Ensure that any resources required for the project are made available.
Provide guidance and recommendations to partners with follow-up actions.
Evaluate impact of potential changes in the programme and monitor the risks constantly.
Ensure that quality control procedures are in place for the programme implementation.
Ensure consistency with government, donor and Concern's policies, strategies, guidelines etc.
Contribute to the development of projects that involve WASH infrastructure and soft activities so that they are in line with the government, donor and Concern's policies, technical guidelines, etc.
Networking role:
Develop and manage relationships with relevant UN sectorial Cluster or working groups, engineering groups or other networks at national level that can provide technical support to Concern program.
Participate in relevant cluster or working group meetings for representation
Required Qualifications, Experience and Skills:
Qualification:
Minimum qualification B.E. / B.Sc. engineering in a discipline related to Civil, Architectural, Agricultural or environmental engineering, preference will be given to Master's degree holder.
Experience, skills:
Minimum 5 years relevant experience in infrastructure and WASH programmes, preferably with international NGOs
Knowledge of CLTS, PATS, SLTS and other innovative approaches
Good capacity in community mobilization and knowledge of participatory approach in project implementation
Experience in training and capacity building of government technical staff and working with community groups
Good collaboration and interpersonal skills with local, national and civil society stakeholders
Knowledge of programme monitoring and evaluation
Good understanding of development issues with emphasis on participation and sustainability
Excellent report writing skills
Proficiency in MS Word & Excel
Team approach, analytical and problem solving skills
Good understanding of humanitarian issues in Pakistan, institutional donors and partnership management
Experience of managing NGO emergency and development projects
Good understanding of Government structures
Ability to build other people's capacity
Culture and conflict sensitive
Must be gender sensitized and respectful for local norms
Ability to work under pressure often to strict deadlines
Ability to work individual and in team harmoniously with problem solving attitude
Disclaimer Clause: This job description is not an exhaustive list of the skill, effort, duties, and responsibilities associated with the position.
Relationship:
Liaises with relevant government departments, local and international NGOs, UN agencies/ clusters and partner organizations related to the Concern programmes.
Accountability:
In carrying out the above duties, Concern Pakistan approved procedures must be followed at all times. The Programme Engineer will be accountable for the infrastructure and soft component quality assurance and budget utilization. Committed to Core Humanitarian Standard (CHS).
Authority:
As per the delegation limits.
Special Circumstances:
Concern Worldwide Pakistan Programme, like other INGOs working in Pakistan, sometimes has to operate in risky environments/areas. Concern has a security management plan to minimize all possible risks. In case of emergency/disaster, Project Coordinator will be required to respond and make necessary arrangements.
Performance Standards:
Based on the above mentioned duties and responsibilities, specific performance standards will be worked out in consultation between Director of Programmes and Programme Manager.
Concern Staff Code of Conduct and Other Policies:
Concern has a Code of Conduct and associated policies (Programme Participant Protection Policy, the Child Safeguarding Policy and the Anti-Trafficking in Persons Policy) which has been developed to ensure the maximum protection of programme participants, especially beneficiaries, from abuse and exploitation, and to clarify the responsibilities of Concern staff, partner organisations, and anyone engaged by Concern or visiting our programmes, and the standards of behaviour expected of them. In this context all Concern staff have a responsibility to the organisation to strive for, and maintain, the highest standards in the day-to-day conduct of their work in accordance with Concern's core values and mission.
Any candidate offered a job with Concern will be expected to sign the Code of Conduct and its associated policies as an appendix to their contract of employment. By signing the Code of Conduct and associated policies candidates demonstrate they have understood its content and agree to conduct themselves in accordance with the provisions of this document.
Any breach of the Concern Code of Conduct and its associated polices by employees of Concern during the course of their employment will result in disciplinary action up to, and including, dismissal.
Counter Terrorism Policy:
Concern receives a substantial amount of funding from external donors each year. Increasingly donors are introducing requirements whereby future funding is conditional on Concern ensuring that the names of any new employee or volunteer do not appear on terrorism lists generated by the European Union (List of person, groups and entities to which Regulation (EC No. 2580/2001 applies), the US Government (Office of Foreign Assets Control list of specially designated Nationals and Blocked Persons) and the United Nations (Consolidated List).
'Any offer of employment (either paid or voluntary) with Concern Worldwide will not be made pending a clearance check being conducted on the applicant. For additional information please consult our web site or contact the Human Resource Division in our Head Office.
By submitting a formal application for paid or voluntary employment to Concern, you agree to Concern carrying out a clearance check as outlined above and that Concern will not proceed to recruit you should your name appear on any of the aforementioned lists.