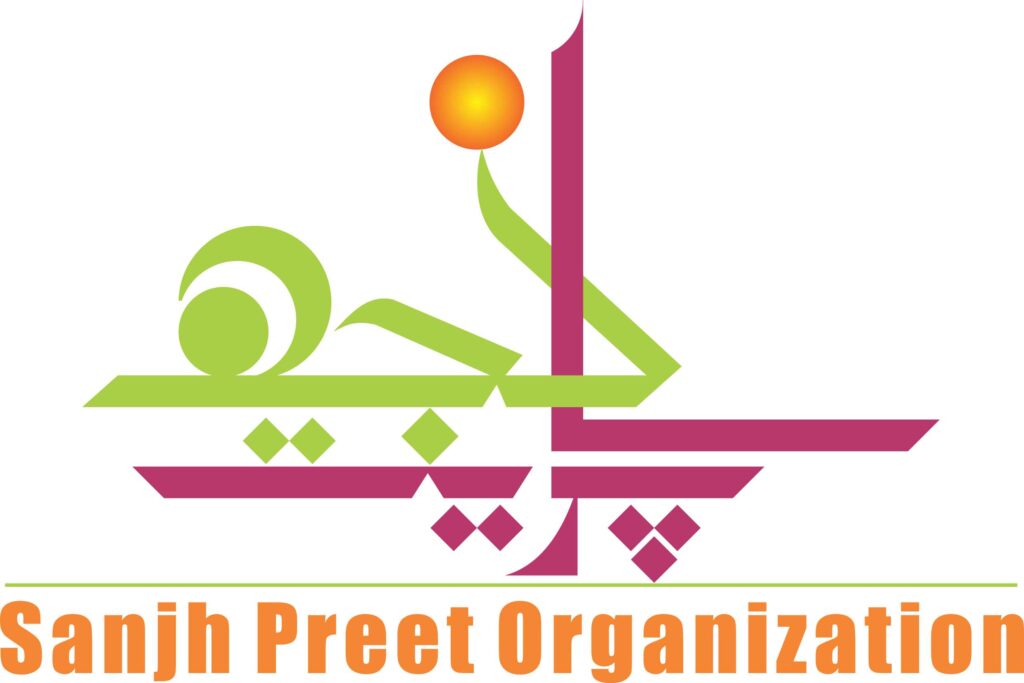 Sanjh preet Organization
Invitation to Bid (ITB) - Refreshment Items
Sanjh preet Organization
952 views
Posted date
22nd November, 2022
Last date to apply
29th November, 2022
Category
Others
Status
Closed
Invitation to Bid (ITB)
Date of Issuance: 22 November 2022
Organization Name: Sanjh Preet Organization
1. Brief Introduction of the Organization
Sanjh Preet Organization is a non-governmental organization, registered in 2002 under the Societies Registration Act 1860, and with Punjab Charities Commission. The organization has also signed an MoU with the Economic Affairs Division, Ministry of Interior, Government of Pakistan. The entity has implemented dozens of projects nationwide in partnership with national, and international organizations including JICA, UNICEF, UNOCHA, Asia Foundation, The Creative Associates, USAID, ACCU-Japan, Solidar Swiss, Plan International, Penny Appeal Pakistan and various Universities.
2. Scope of Work
Contractors / firms are required to submit their prices for the period of one (01) year. The followings are the breakdown of required refreshment items.
| | |
| --- | --- |
| PACKAGE A | Quantity |
| Chicken Biryani with chicken piece (Single Plate) & Soft drink 345ml | 12000 |
| PACKAGE B | Quantity |
| Biscuits (Ticky Pack) | 9000 |
| Chips (Lays) Pack 38gm | 9000 |
| Juice Pack (Nestele/Slice -250 ML) | 9000 |
| Donut Cake (Dawn) | 9000 |
| Nimko (Super Crisp - 45gm) | 9000 |
| PACKAGE C | Quantity |
| Biscuits (Ticky Pack) | 12000 |
| Chips (Lays) Pack 38 gm | 12000 |
| Juice Pack (Nestele/Slice -250 ML) | 12000 |
3. INSTRUCTIONS TO BIDDERS
3.1 Bid Price
Quoted price must be inclusive of all applicable duties and taxes as per the rule of GOP. Sanjh Preet Organization will deduct all the applicable taxes at source.
3.2 Cost of preparing bid
Any cost incurred by the bidder in preparing and submitting the bid is not reimbursable. All such costs shall be borne by the bidder.
3.3 Ownership of Bids
Sanjh Preet Organization retains ownership of all bids received under this tender procedure. Consequently, bidders have no right to have their bids returned to them.
3.4 Delivery of Food Items
Delivery of the food items shall be made by the contractor at its own cost, management and responsibility. Delivery of food items will be within the four slum areas of Islamabad (Golra, Bari Imam, Pir Wadhai and Khanna Pull)
3.5 Variation
15% variation cost shall be applied.
3.6 Other Instructions
Packaging, quality and quantity of the food items shall be as per the given specifications.
Transportation or any other incidental charges, in connection of the delivery of food items shall be borne by the contractor.
Sanjh Preet organization reserves the right to change the quantity of food items during the validity of the Contract.
Food items rejected by the representative(s) of the Sanjh Preet organization shall be replaced by the contractor; the contractor shall bear all costs of the food items rejected by the Sanjh Preet Organization.
Suppliers/contractors should not be blacklisted by any of the Provincial and Government departments.
Participation in tendering is open on equal terms to all. Preference will be given to the local suppliers/contractors
4. Opening of Bids
All the received SEALED bids will be opened by the members of procurement committee in presence of donor representative. Bidders are not allowed to participate in the bid opening meeting.
5. Submission of Technical documents:
The following document to be a part of contractor/firm profile; should be submitted along with ITB.
Registration of Business (NTN/ STRN) – Mandatory
The Sanjh Preet Organization can ask the bidder to provide any additional document not listed here or clarification of the documents submitted along with the bid and can verify work done mentioned in the profile through any mean.
6. Corrupt Practices:
The Sanjh Preet Organization and donor require Employees, Bidders and Contractors, to observe the highest standards of ethics during procurement and the execution of contracts. In pursuit of this, Organization name defines, for the purposes of this provision, the terms set forth below as follows:
(a) Corrupt practice" includes the offering, giving, receiving, or soliciting of anything of value to influence the action of a official in the procurement process or in contract execution; and
(b) fraudulent practice" includes a misrepresentation of facts in order to influence a procurement process or the execution of a contract to the detriment of the Sanjh Preet Organization, and includes collusive practices among bidders prior to or after bid submission designed to establish bid prices at artificial, noncompetitive levels and to deprive the Sanjh Preet Organization of the benefits of free and open competition.
In case where fraud or corruption is identified, Sanjh Preet Organization will
i) Reject any bids where the bidder has engaged in corrupt or fraudulent practices in competing for the Contract; and
ii) Contractors will not be allowed to participate any future tender of Sanjh Preet Organization if the bidding contractors engage in fraudulent or corrupt practices.
iii) Will liaise with District Officials to report if fraudulent or corrupt practices are identified.
iv) Terminate works
To be eligible for participation in this tender procedure, bidders must prove to the satisfaction of the contracting authority that they comply with the necessary legal, technical and financial requirements and have the wherewithal to carry out the contract effectively.
7. Eligible Bidder:
7.1 Bidder shall meet the following criteria to be eligible to participate in procurement of work and the bidder, at the time of bid, is not:
a) insolvent;
b) in receivership;
c) bankrupt; or
d) being wound up
e) the bidder's business activities have not been suspended;
f) the bidder is not the subject of legal proceedings for any of the circumstances in and
g) The bidder has fulfilled his or her obligations to pay taxes and social security Contributions.
h) Child labour is absolutely not permissible by Sanjh Preet Organization rules; Sanjh Preet Organization will not be allowed to avail child labour.
i) People involved in weapons business/ trade will also not be awarded with the contract.
8.2 A bidder, and all parties constituting the bidder including sub-contractors, shall not have a conflict of interest. All bidders found to have a conflict of interest shall be disqualified. A bidder may be considered to have a conflict of interest with one or more parties in this bidding process, if they;
i) Have a relationship with each other, directly or through common third parties, that puts them in a position to have access to information about or influence on the bid of another bidder, or influence the decisions of the Sanjh Preet Organization regarding this bidding process.
8.3 A bidder whose circumstances in relation to eligibility change during a procurement process or during the execution of a contract shall immediately inform the Sanjh Preet Organization.
9 Other Specific Terms and Conditions:
Each Bid Shall be valid for period of sixty (60) days from its date of submission.
Bids delivered after specified time & date will not be entertained.
Prices should be quoted in PKR only.
Prices for the materials must include Freight/Transportation, Packing, Loading & unloading charges the project site.
The procurement committee reserves the right to alter the quantities, if required; such variation in quantities/ Units will not cause any change in the unit price.
Procurement committee reserves the right to cancel/reject any or all offers.
Lowest price will not be the sole criteria; quality, previous experience and timely deliver will be considered.
Apply By:
Submission of Bids:
Consultants/firms are requested to submit SEALED Bid by Hand or courier delivery to the below address. Sealed envelopes should be marked with ITB Ref no. SPO-51-2022. Bids not submitted as per above, will not be entertained further.
Address:
Procurement and HR Section
Sanjh Preet Organization
Office No 3, 3rd Floor
Al-Rehman Mall, G-11 Markaz
Islamabad