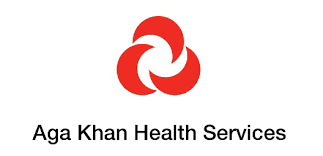 The Aga Khan Health Service Pakistan
Resident Medical Officer (Part Time)
The Aga Khan Health Service Pakistan
900 views
Posted date
22nd November, 2022
Last date to apply
28th November, 2022
Country
Pakistan
Locations
Sajjawal
Category
Healthcare
Type
Part Time
Position
1
Experience
2 years
Status
Closed
Aga Khan Health Service, Pakistan is looking for seasoned and dynamic Medical Professionals for its healthcare facilities in Sindh Region.
The incumbent will be responsible for managing patients visiting to the healthcare facilities for seeking care including proper referral when necessary and S/he will also manage the overall administration of the unit in the absence of Unit Incharge.
Key Responsibilities
Treat patients and provide relief from pain and illnesses
Provide Nursery care to neonates, pediatric and children
Conduct the off-site/ outreach clinics as and where required
Conduct regular meetings with the unit team to supervise unit performance, monitor income and expenditures.
Provide emergency services to the sick patients
Provide medical care to the needy people in far-flung areas
Spread awareness of diseases and allied prevention and treatment options
Maintain better image of the organization and work in peaceful environment
Ensure smooth implementation of services in the healthcare facilities
Ensure regular check-up of patients including general patients and provide prope treatment according to AKHS,P standards
Motivate nursing staff in secondary care unit to ensure provision of excellent services to the patients and enhance service utilization in the unit
Ensure availability for 24/7 in the facility to provide regular and emergency services
Education, Experience & Competencies
MBBS with valid PMDC license
2 years of relevant experience and practical skills of the job other than 1 year house job
Team-player with an aptitude of working in a multidisciplinary team
Problem-solving skills
Good time management, communication and team building skills
AKHS is committed to reducing our impact on climate and the environment and have set ourselves the goal of striving for net-zero carbon operations by 2030. All staff is expected to take part in making this a reality. The Resident Medical Officer accompanied with his/her Line Manager is expected to identify and understand which aspects of his/her work have most impact on the environment, and define tasks, work, and personal goals within his/her work plan to reduce these impacts and bring AKHS closer to net zero.
Interested candidates meeting the criteria can apply latest by November 28, 2022.