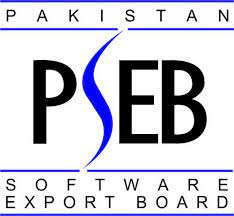 PSEB
Project Director (PPS-11) (IT Park Karachi)
2227 views
Posted date
21st November, 2022
Last date to apply
5th December, 2022
Country
Pakistan
Locations
Karachi
Category
Project Management
Type
Contractual
Position
1
Experience
15 years
Maximum Age
50 years
Status
Closed
Qualification: 18 Years of education. Must have a Bachelors's Degree in Civil Engineering and a master's degree in management, planning, policy, or any other relevant degree from universities/institutes recognized by HEC. Certification in project management shall be preferred.
Experience: 15 years of relevant experience
Job Description:
Prepare project procurement plans and documentation and execute procurement procedures
Closely interact with project consultant during the project design phase to ensure incorporation of project requirements.
Ensures high-quality standards during construction and monitor performance of contractors
Continuous monitoring of project milestones and deliverables for proper utilization of funds in line with project scope, objectives, and rules & regulations
Overall responsible for project management, success/ failure, and execution
Perform milestone reviews with higher management and liaison with external organizations where necessary.
Skills Required:
The project Director will be expected to have a sound background in the execution of large multi-story construction/engineering projects, he/she will be in charge of the project and will be responsible for the successful execution of the project. PD shall be responsible for providing leadership and management of PMU. He/she shall draft project procurement documentation in line with guidelines issued by the EDCF, PEC, and PPRA where applicable. The project Director shall implement quality standards during construction and ensure project schedule and cost compliance. He/she will also review project reports and documentation submitted by project consultants. The project Director shall report to Managing Director, PSEB on all project-related matters. PD should be well versed with project planning and monitoring mechanisms using project management tools.
Excellent communication/ presentation skills with fluency in written and spoken English.
Ability to work under pressure and to resolve problems in an efficient manner
Ability to lead and work effectively as part of a team
Strong interpersonal skills and ability to work effectively at all levels in a collaborative team environment
Requirements
---
Max age limit is 50 on 2022-12-05 to apply for this job.
Requires a minimum of 15 years of experience
Related
---