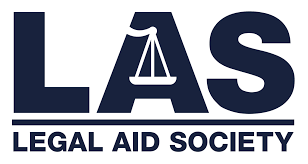 Legal Aid Society
Research & Litigation Supervisor
Legal Aid Society
1067 views
Posted date
22nd November, 2022
Last date to apply
30th November, 2022
Country
Pakistan
Locations
KARACHI
Category
Legal
Type
Contractual
Positions
1
Status
Closed
Title: Research & Litigation Supervisor
Location of Work Station: Sindh (Karachi)
Type of Job: Contractual
Reporting to: Program Manager/Associate Director
Grade: 6
Responsibilities:
Supervise 3+ Advocates for 50 SGBV cases across Karachi, Sukkur and Hyderabad
Litigation supervision of the OSPC (including WRLP cases referred from OSPC) and case tracking to ensure complete case history is recorded by maintaining a register on cases
Report on state of cases on a monthly basis based on Gap report indicators
Update case law research book
Provides content for the quarterly/annual newsletters and leads research when assigned for the SVRF project
Ensures incorporation of a survivor-centric approach with protection mechanisms in the cases and provides regular analysis of cases to Associate Director + relevant teams (SV +Litigation team)
Highlight risks of pursuing litigation, mitigation and prepare response strategies for SGBV cases where required
Ensure that lawyers are apprised of latest laws/ law reform and use new strategies in litigation
Responsible for monitoring all gender-related changes in legislation and policies at the provincial and federal level
Build capacity of lawyers through sharing policy briefs and summary notes on new legislation and precedents
Weekly litigation meetings with lawyers
Meet with SGBV survivors to draft Domestic Violence Protection and Habeas corpus Petitions, etc.
Support legal team with relevant case law research for final arguments
Data management of SGBV cases and OSPC cases
Support the Senior Litigation Specialist and Program Manager to increase SGBV cases
Write and publish articles monthly that showcase program wins / lessons when and where possible
Provide research and coordination support to the project on outputs including but not limited to WCPC analysis and DNA SoPs report
Develop litigation bottleneck reports
Visits courts frequently to conduct monitoring of proceedings and plugs feedback from visits into M and E reports / systems and discussions with Litigation Specialist etc
Perform any other official task assigned by management
Willingness to travel for field research, official meetings and conferences/trainings if and when required in Karachi and out of station
EEO Statement:
Integrated into our shared values is LAS's commitment to diversity and equal employment opportunity. All qualified applicants will receive consideration for employment regardless of sex, age, race, color, creed, religion, disability, sexual orientation, gender identity, or any other characteristics or conduct protected by law. LAS is committed to being an inclusive organization where all people are treated fairly, recognized for their individuality, promoted based on performance and encourage to strive to reach their full potential. We believe in understanding and respecting differences among all people. Every individual at LAS has an ongoing responsibilty to respect and support a diverse environment.
Required Skills:
Knowledge of the law
Excellent communications and interpersonal skills
Resourcefulness
Training and presentation skills
Functional Competencies
Professionalism:
Knowledge of different aspects of various harassment, SGBV and gender-related laws in Pakistan
Ability to rapidly analyze and integrate diverse information from varied sources;
Ability to diplomatically handle sensitive situations with target audiences and cultivate productive relationships;
Ability to deliver oral presentations to various audiences;
Is conscientious and efficient in meeting commitments, observing deadlines and achieving results;
shows persistence when faced with difficult problems or challenges;
Takes responsibility for incorporating gender perspectives and ensuring the equal participation of women and men in all areas of work;
Communication:
Speaks and writes clearly and effectively; responsive to counterparty and colleagues.
Asks questions to clarify, and exhibits interest in having two-way communication;
Tailors language, tone, style and format to match audience; demonstrates openness in sharing information and keeping people informed;
Teamwork:
Works collaboratively with colleagues to achieve organizational goals;
Solicits input by genuinely valuing others' ideas and expertise;
Is willing to learn from others;
Supports and acts in accordance with final group decision, even when such decisions may not entirely reflect own position;
Accountability:
Takes ownership of all responsibilities and honors commitments;
Delivers outputs for which one has responsibility within prescribed time, cost and quality standards;
Operates in compliance with organizational regulations and rules;
Supports subordinates, provides oversight and takes responsibility for delegated assignments;
Takes personal responsibility for his/her own shortcomings and those of the work unit, where applicable;
APPLICATION PROCESS
Interested candidates may apply online latest by the 30th November, 2022.
Please mention the position title and the city interested in the application.
Only Shortlisted candidates will be called for a test & interview.
The organization reserves the right to reject any or all applications.
For further information please visit http//www.las.org.pk.