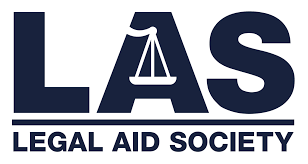 Legal Aid Society
2684 views
Posted date
14th November, 2022
Last date to apply
27th November, 2022
Country
Pakistan
Locations
Nawabshah
Category
Community Development
Type
Contractual
Position
1
Status
Closed
Position Title:

Field Officer

Location of Work Station:

Nawabshah

No. of Seats

Type of Job:

1

Contractual

Reporting to:

Program Officer/Program Coordinator and Program Manager

Grade/Scale:

5
POSITION SUMMARY:
The position holder is a focal member of the field team, responsible for the selection of communities for mapping and organizing, and leading awareness-based clinics.
DUTIES AND RESPONSIBILITIES:
General Responsibilities:
Planning/coordinating a strategy to reach out to the communities in Sindh
Planning and implementing awareness programs in rural areas of Sindh with minimal assistance.
Prepare work plans/work schedules for all planned activities and ensure these are submitted to the Program Officers, Program and M&E Managers for approval as per agreed dates of implementation and project cycle.
Responsible to maintain all the data in physical and soft form.
Identification of communities based on the strategic objectives of the program.
Conducting Awareness Clinics as per planned targets.
Maintain good relationships with communities and paralegals, after the awareness session.
Networking with governmental organizations, CBOs and CSOs.
Writing Events/Activities Reports.
Assist in planning and programming of field activities to persons of concern.
Maintain good relationships with key stakeholders and governmental organizations.
Development of case studies to capture qualitative outputs of the project.
Coordinate with the HR Department for the necessary arrangements of Clinics/trainings.
Promote the LAS work at the Provincial level.
Keep updated attendance sheets of awareness sessions.
EEO Statement:
Integrated into our shared values is LAS's commitment to diversity and equal employment opportunity. All qualified applicants will receive consideration for employment regardless of sex, age, race, color, creed, religion, disability, sexual orientation, gender identity, or any other characteristics or conduct protected by law. LAS is committed to being an inclusive organization where all people are treated fairly, recognized for their individuality, promoted based on performance and encourage to strive to reach their full potential. We believe in understanding and respecting differences among all people. Every individual at LAS has an ongoing responsibilty to respect and support a diverse environment.
REQUIREMENTS AND CORE COMPETENCIES
Prior experience in conducting of awareness sessions at the field level.
Minimum Qualification (B.Sc/B.A with second Class) preference will be given to Master Graduate with Second class.
Minimum Experience will be 3 to 4 Years in the related field.
Required advanced level of English, reading, and writing for the drafting of various reports, to be submitted to the Program Manager also knowledge of Sindhi.
Creative, energetic, ability to work independently with minimal supervision.
Ability to work well in a team.
Ability to network and liaise with the community
Good computer skills (Microsoft Word, Excel)
Demonstrated flexibility, motivation, and maturity
Willingness to work and live in harsh conditions.
APPLICATION PROCESS
Interested candidates may apply online latest by the 20th November, 2022.
Please mention the position title and the city interested in the application.
Only Shortlisted candidates will be called for a test & interview.
The organization reserves the right to reject any or all applications.
For further information please visit http//www.las.org.pk.
Requirements
---
Requires you to add current salary information.
Requires you to add cover letter.
Resume attachment is required.