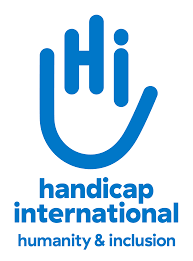 Federation Handicap International
RE-ADVERTISEMENT-REQUEST FOR PROPOSAL (RFP)-HEALTH AND LIFE INSURANCE-FY 2023-24
Federation Handicap International
18253 views
Posted date
12th December, 2022
Last date to apply
20th December, 2023
Category
Insurance
RE-ADVERTISEMENT-REQUEST FOR PROPOSAL (RFP)-HEALTH AND LIFE INSURANCE-FY 2023-24
Federation Handicap International works in around 60 countries in emergency, reconstruction, chronic crisis and development contexts. Since 1982, the association has been working alongside vulnerable populations and in particular persons with disability.
HI is an independent and impartial international solidarity organization, which intervenes in situations of poverty and exclusion, conflicts and disasters. Working alongside people with disabilities and vulnerable populations, it acts and testifies to meet their basic needs, improve their living conditions and promote respect for their dignity and fundamental rights.
In the early 1980s Handicap International's first activities in Pakistan focused on support for Afghan refugees and this work continued up until the end of the 1990s. Following a series of natural disasters, the organization returned to Pakistan to support vulnerable people caught up in several humanitarian crises.
Apply By:
Federation Handicap International intends for Request for Proposal (RFP) from A/A+ Grade Insurance companies for the health and life insurance coverage for staff of Federation Handicap International, Pakistan for FY 2023-24
Apply By:
Interesting parties meeting the criteria mentioned in attached file, should submit the required documents at the below mentioned address in sealed envelope clearly mentioning ''RFP-Health and Life Insurance-FY 2023-24'' RFP # PAKSITAN-ISLA-2022-0415).
Attn: Procurement Department.
Federation Handicap International
Sector G-9/1, Street 26, Plot 2-H Class III Commercial Plaza, Islamabad.
Office: +92 (0) 51 22 86 541
Deadline for submission is 20-Dec-2022