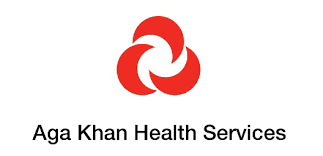 The Aga Khan Health Service Pakistan
The Aga Khan Health Service Pakistan
2103 views
Posted date
27th January, 2023
Last date to apply
5th February, 2023
Country
Pakistan
Locations
Gilgit
Category
Healthcare Provider
Type
Full Time
Position
1
Experience
3 years
Status
Closed
AKHS, P is looking for a seasoned Clinical Psychologist to serve as Clinical Coordinator who will be an integral part of the Mental Health Programme and Research Team. S/he will not only support the programmatic and service delivery efforts but also the research activities to understand and evaluate the mental health work being done in GB by AKHS, P and AKU BMI.
The Clinical Coordinator will be responsible for clinical supervision to ensure clinically sound practice with and an interprofessional approach to care that allows for 'stepping up' and 'stepping down' of patients into appropriate service and intervention packages depending on their immediate needs. S/he will play an important role in ensuring that patients are closely followed through the continuum of care and patient records maintained for transparent monitoring and continued care.
This is Gilgit based position.
Key Responsibilities:
To develop a structured mentorship and clinical support program for Psychologists and FHNs as well as other Mental Health Professionals based and practicing in Gilgit-Baltistan and Chitral. These include professionals working for Aga Khan Health Service, Pakistan and the Departments of Health in Gilgit-Baltistan and Khyber Pakhtunkhwa (Districts of Upper and Lower Chitral). This can include but is not restricted to:
setting up one on one mentorship pathways – linking GBC health professionals with advanced practitioners within the region and with AKU Psychologists and Psychiatrists

Organizing a structured program of group case reviews and discussions

Design and implement strategies with clinical psychologists and nurses to ensure that loss to follow up is reduced for all interventions and treatment programs offered
Routine clinical supervision of clinical psychologists at AKHS,P, including monthly supervision meetings and case discussions and decision making related to cases.

Assess the training needs of the team members and arrange peer supervision sessions, continuing education opportunities for team members leveraging networks with AKU and other providers.

Monitoring and design of individualized care plans with each clinical psychologist, leveraging a variety of treatment options.
Serve as the first point of referral for complex cases from clinical psychologists.

Support clinical psychologists in appropriate psychoeducation of families of individuals with mental illness
Play key role to ensure referrals of urgent and severe cases. Develop referral pathways and ensure its proper implementation.
To help establish a referral pathway for patients from Gilgit-Baltistan and Chitral requiring consultations with AKU Psychiatrists and Psychologists. This will include:
Working out teleconsultation pathways for patients requiring consultations with the Department of Psychiatry at AKU in Karachi

Creating coordination mechanisms to ensure that patients from GBC access the care that is required.

Building referral pathways and linkages with AKU mental health services but also other mental health services available in Islamabad, Peshawar, and other parts of the country which are more accessible to GBC patients.

Building referral pathways for patients being referred from the Taskeen Helpline

Coordination with psychiatrists to manage effective step down of patients and offering of psychosocial support to patients on medication through mobilization the team of psychologists in GBC
Smooth running of the Clinical and Clinical Research Programme
Ensure that nurses and psychologists carry out meetings in each cluster/region at the required frequency (usually monthly at minimum) amongst themselves and with Health Promoters and oversee the structure and outcomes of these meetings

Oversight of work plans of all clinical psychologists at AKHS,P, to ensure appropriate allocation of time for awareness raising, community outreach, one-on-one counseling, learning and development, participation in management of community level Health Promoters, research activities etc
Patient record keeping and data collection
Oversight for ensuring that patient information and records are completed by clinical psychologists, nurses and other team members effectively using the mobile application and the AKHS,P Health Management Information System, including social and medical history obtained from patients, relatives, and other professionals.

Work closely with stakeholders (AKHS,P Research Team and AKU) as an integral part of the interventional research team. Ensure data collection, cleaning and analysis for better interpretation in form of findings of the research.
Education, Experience & Competencies
Minimum MSC with PGD in Clinical psychology preferred

Minimum 3 to 5 years of related experience

Should have an aptitude for working in a multidisciplinary team.

Team working skills.

Problem-solving skills

Good time management

Good communication and team building skills

Stakeholder management
AKHS is committed to reducing our impact on climate and the environment and have set ourselves the goal of striving for net-zero carbon operations by 2030. All staff is expected to take part in making this a reality. The Clinical Coordinator accompanied with his/her Line Manager is expected to identify and understand which aspects of his/her work have most impact on the environment, and define tasks, work, and personal goals within his/her work plan to reduce these impacts and bring AKHS closer to net zero.
Interested candidates meeting the criteria can apply latest by February 5, 2023
Requirements
---
Requires you to add current salary information.
Requires you to add cover letter.
Related
---