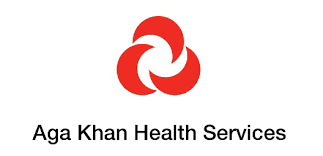 The Aga Khan Health Service Pakistan
4068 views
Posted date
27th January, 2023
Last date to apply
5th February, 2023
Country
Pakistan
Locations
Gilgit, Chitral
Category
Research
Type
Full Time
Positions
4
Experience
1 years
Status
Closed
AKHS, P is looking dynamic young professionals for the position of Field Researchers with skills in field-based data collection and management. The positions are for Gilgit and Chitral Regions.
The incumbent will see overall responsibility for all Health Promoters, Nurses' and Psychologists patient data pertaining to the study.
Key Responsibilities
Responsible for ensuring that all data collected by Health Promoters, nurses, and psychologists in the assigned area is accurate, complete, and submitted on time to the data collector. This will include:

Trouble shooting issues related to the use of the electronic data tools

Resolving administrative issues such as availability of phones, data packages etc

Responsible for processing the data and submitting to the Study Data Lead on time and in the form requested

Responsible for assigned fidelity related observations of patient work by Health Promoters and Nurses and filling the appropriate fidelity checklists

Will carry out all focus group discussions and interviews according to the project calendar and requirements and make available audio recordings of these in a timely manner ensuring that study protocols for confidentiality and ethical data transfer are strictly maintained

Liaison with stakeholders in the area to arrange focus group discussions, interviews, and project events where necessary pertaining to the study

Will maintain lists of all active Health Promoters, number of sessions completed by Health Promoter, number of attendees per session

Will ensure that monthly supervision meetings between nurses and health promoters take place and meetings are recorded and observed as per the study protocol and plan

The staff member is expected to maintain utmost confidentiality and ethical conduct, secure consent and follow study procedures and protocols in their true spirit
Education, Experience & Competencies
At least a bachelor's degree. Master's Preferred. With field of study related to the social sciences, data sciences, or research will be preferred although not necessary

1-2 years of experience working with reputable institutions carrying out studies, field data collection including quantitative and qualitative data collection and research

Excellent knowledge of GB and Chitral and the cultural and social context of the region

Well versed with the landscape of GB, and able to effectively communicate with stakeholders from the region.

Excellent interpersonal & communication skills and teamwork ability

Basic data management skills
AKHS is committed to reducing our impact on climate and the environment and have set ourselves the goal of striving for net-zero carbon operations by 2030. All staff is expected to take part in making this a reality. The Field Researcher accompanied with his/her Line Manager is expected to identify and understand which aspects of his/her work have most impact on the environment, and define tasks, work, and personal goals within his/her work plan to reduce these impacts and bring AKHS closer to net zero.
Interested candidates meeting the criteria can apply latest by February 5, 2023
Requirements
---
Requires you to add current salary information.
Requires you to add cover letter.
Related
---