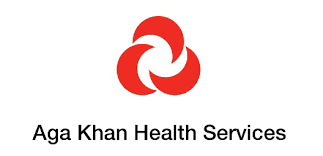 The Aga Khan Health Service Pakistan
The Aga Khan Health Service Pakistan
926 views
Posted date
27th January, 2023
Last date to apply
5th February, 2023
Country
Pakistan
Locations
Chitral
Category
Healthcare Provider
Type
Full Time
Position
1
Experience
3 years
Status
Closed
AKHS, P is looking for a seasoned and skilled Orthopaedic Surgeon for its healthcare facility in Chitral Region.
The incumbent will manage and care of the patients including Orthopedic surgery and professional demonstrate to increase patient flow in the units.
Key Responsibilities
Adherence to the AKHS,P policies, discipline and Code of Conduct

Demonstrates personal commitment to the company's mission, vision, values and ethics, accepts responsibility and makes him/herself accountable for the work assigned

Manage and care of the patients including proper referral, when necessary, ensure that good standard of medical care, regular clinics managing medical patients and responding to emergencies in the unit or outside as necessary

Conduct procedure assuring safety of patient and quality treatment.

Consider treatment methods and explain the options to the patient to determine which works best for them based on their situation

Surgical management of orthopedic cases

Regular duty in OPD and monitoring patients in ward

Conduct clinics in other centres according to the program established by the management

Conduct clinical secessions for the staff to enhance knowledge and skills in the discipline.

Demonstrate the best attitude in the job both within the organization and in the community.

Maintain an environment of team spirit learning and quality improvement

Ensure the quality of services from service outlets

To train staff in medical learning and major operating room familiarities.

Perform all other duties that are assigned by the supervisor
Education, Experience & Competencies
MBBS/FCPS MS (Orthopedic Surgery)

Registered with PMDC/PMC

Minimum 3 years of training in field of Orthopedics

Has the ability to handle Orthopedics trauma and emergencies independently

Possesses adequate professional knowledge and practical skills

Ability to handle complex tasks and to meet challenges.

Possesses good interpersonal skill and positive attitude

Must have optimum level of confidentiality and trustworthiness

Must be flexible and adapt to the changing environment

Has potential to effectively manage patients providing holistic & cost-effective care and can provide community-based service.

Strong customer handling with good communication skills
AKHS is committed to reducing our impact on climate and the environment and have set ourselves the goal of striving for net-zero carbon operations by 2030. All staff is expected to take part in making this a reality. The Orthopaedic Surgeon accompanied with his/her Line Manager is expected to identify and understand which aspects of his/her work have most impact on the environment, and define tasks, work, and personal goals within his/her work plan to reduce these impacts and bring AKHS closer to net zero.
Interested candidates meeting the criteria can apply latest by February 5, 2023
Requirements
---
Requires you to add current salary information.
Requires you to add cover letter.
Related
---